Session Abstract – PMWC 2019 Silicon Valley
Session Synopsis: Precision oncology adoption into the clinical oncology workflow has been slow despite the technical and scientific advancements in molecular diagnostics and targeted therapeutics. Precision oncology incorporates in-depth genomic analysis of the patient's tumor, interpretation of genomics results by the molecular tumor board (MTB), translation of findings into actionable therapeutic approaches, as well as navigation of the insurance and payor landscape in support of patients and providers. This session includes participants from various cancer centers that will share their learnings and the resulting added value to their institutions and medical communities, as well as the challenges they have to overcome when applying precision oncology through the MTB process.
M.D., Associate Professor of Medicine and Genetics, Stanford University School of Medicine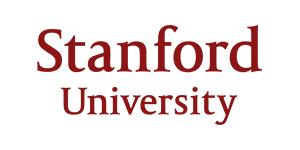 Biography
Dr. Ford's overall research goals are to understand the role of genetic changes in cancer genes in the risk and development of solid tumors. The laboratory focuses on how DNA repair and DNA damage response pathways are critical to tumorigenesis and are potential candidates for targeted therapeutics and prevention. Dr. Ford also directs the Stanford Cancer Genetics Clinic. Dr. Ford has extensive experience in training and mentoring students, fellows and junior faculty members in biomedical sciences and translational research, and many former students and fellows have gone onto faculty positions at prestigious academic centers. He is the Director of the Stanford Oncology Fellowship Training Program and PI of an NCI-supported T32 training grant. In summary, Dr. Ford has a demonstrated record of successful laboratory and translational clinical research, and a track record of mentoring physician-investigators into independent academic careers.
M.D., Ph.D., Executive Director of Precision Medicine & Precision Genomics, Intermountain Healthcare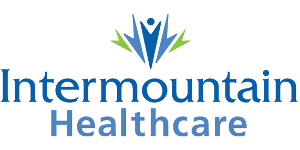 Biography
Lincoln Nadauld, MD, PhD, is the Executive Director of Precision Medicine and Precision Genomics at Intermountain Healthcare where he oversees the clinical implementation of genomic cancer medicine across its 22 hospitals and 180 physician clinics. Dr. Nadauld completed clinical training in Medical Oncology at Stanford University School of Medicine, where he also completed a postdoctoral fellowship in solid tumor genomics. He remains on the research faculty at Stanford, focusing on cancer genomics and personalized medicine. His work has been published extensively. He also serves on the Board of Directors of the Gastric Cancer Foundation and regularly reviews grant applications on behalf of the Department of Defense. Dr. Nadauld recently participated in the Precision Medicine Initiative Summit and roundtables at the White House with former President Barack Obama. He also attended former Vice President Joe Biden's Cancer Moonshot Summit, where the Oncology Precision Network (OPeN), spearheaded by Dr. Nadauld, was mentioned among the vice president's remarks. OPeN is a consortium of healthcare partners working to advance data-sharing in precision medicine, including genomic information and outcomes. Dr. Nadauld is married with five children, and enjoys attending their many activities and events, water sports, fishing, and other athletic pursuits.
Talk
Measuring Value in Precision Medicine at Intermountain Healthcare
While precision cancer medicine holds the potential to provide great value to patients and the healthcare system. However, in an environment of static healthcare resources, the incorporation of novel technologies and changes to standard treatments must be ac-companied by disciplined measures of associated value. We will discuss precision medicine and how to measure its clinical value.
M.D., Ph.D., F.A.C.P., Director, Comprehensive Cancer Center of Wake Forest University; Chair, Department of Cancer Biology Wake Forest Baptist Health Sciences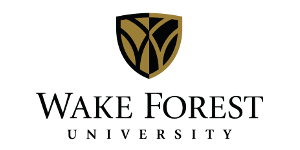 Biography
As Director of the Comprehensive Cancer Center of Wake Forest University, Dr. Pasche holds the Charles L Spurr Endowed Chair in Cancer Research at Wake Forest Baptist Health Sciences and serves as the Chair of the Department of Cancer Biology. He received a M.D. degree from the University of Lausanne (Switzerland), M.D. and Ph.D. degrees from the Karolinska Institute (Stockholm, Sweden), postdoctoral research training at the Brigham and Women's Hospital, Harvard Medical School, Internal Medicine training at the New York Hospital, Cornell Medical Center, and Hematology/Oncology training at Memorial Sloan-Kettering Cancer Center. He was the founder and Director of Cancer Genetics Program (Northwestern School of Medicine). He was the Chief of the Division of Hematology/Oncology at the University of Alabama at Birmingham and served as Deputy Director at the University of Alabama at Birmingham Comprehensive Cancer Center. Dr. Pasche's research has focused on cancer susceptibility and new therapies for cancer. He has developed a new medical device for the treatment of hepatocellular carcinoma, which received European regulatory approval in 2018. Dr. Pasche has published more than 120 peer-reviewed articles, book chapters and editorials, many of which appeared in high impact journals.
M.D., Deputy Director for Molecular Pathology and Genomics, Swedish Cancer Institute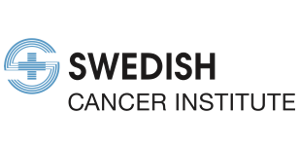 Biography
Dr. Anna Berry is the Deputy Director for Molecular Pathology and Genomics at the Swedish Cancer Institute, where she also serves as the Scientific Director of the Personalized Medicine Program. She is a graduate of the University of Nebraska Medical Center, and completed her post-graduate training at SUNY Upstate Medical University, the Medical College of Virginia, and the National Cancer Institute. Dr. Berry is Board Certified in Molecular Genetic Pathology, Cytopathology, Anatomic Pathology and Clinical Pathology, and served previously as the Director of Molecular Pathology and the Director of the Molecular Genetic Pathology fellowship training program at UCSF. Her clinical focus is making genomic technologies accessible to patients, and integrating genomic data into patient care. She serves on several national committees, including the Personalized Healthcare Committee of the College of American Pathologists, and participates in several national genomics task forces.
Talk
Molecular Tumor Board: Value Added For Personalized Medicine
This talk will cover the benefits obtained from our experience incorporating a molecular tumor board into our comprehensive Personalized Medicine Program at the Swedish Cancer Institute.
M.D., Ph.D., Associate Director for Translational Research, The Rutgers Cancer Institute of New Jersey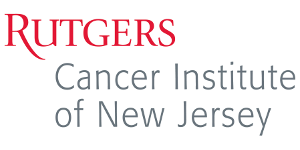 Biography
Dr. Ganesan is Associate Director for Translational Research and Chief of the Section of Molecular Oncology at the Rutgers Cancer Institute of New Jersey. His research focus on the role of genomic instability and epigenetic instability in cancer, and the use of cancer genomics for cancer classification and treatment. His laboratory contributed to better understanding of the roles of BRCA1 and 53BP1 in DNA repair choice . His recent work has focused on novel genomic markers of response and resistance to chemotherapy, targeted therapy and immunotherapy. In the clinic, Dr. Ganesan takes care of patients with breast cancer and rare cancer , is the co-Leader of the Clinical Investigations and Precision Therapeutics program and runs the molecular tumor board at RCINJ. He has authored or co-authored over 100 peer-reviewed publications. Dr. Ganesan received his undergraduate education at Princeton, his M.D. and Ph.D. at Yale, and his clinical training at the Brigham and Women's Hospital and Dana Farber Cancer Institute.
M.D., M.Sc., Professor of Pediatrics, Huntsman Cancer Institute, University of Utah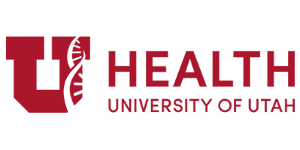 Biography
Dr. Joshua Schiffman is a Professor of Pediatrics and Oncological Sciences at the University of Utah, where he translates cancer genomics and evolutionary medicine into patient care. He is an Investigator at Huntsman Cancer Institute, Medical Director for the Family Cancer Assessment Clinic, and Education Director for the Program in Personalized Health at the University Of Utah. He graduated from the Brown University School of Medicine, followed by clinical training in Pediatrics and Pediatric Hematology-Oncology at Stanford University. Dr. Schiffman's clinical expertise includes hereditary cancer predisposition and cancer risk assessment. His scientific laboratory at Huntsman Cancer Institute explores the genomics of cancer, including the genetic mechanisms in animals that lead to increased risk of developing cancer (like in dogs) and also natural protection from cancer (like in elephants). Based on his research, Dr. Schiffman has co-founded several startup companies to impact cancer diagnosis, treatment, and prevention.
Talk
Elephants, Genes, and Cancer: From Academics To Industry
Progress in precision medicine requires close ties between academic discovery and commer-cialization. This talk will cover two examples of moving ideas from academic institutes into startup companies. We will discuss a new tool to collect family history called ItRunsInMy-Family.com, and a new cancer therapy based on the natural cancer resistance of elephants through PEEL Therapeutics.
M.D., Director & CEO, University of New Mexico Cancer Research & Treatment Center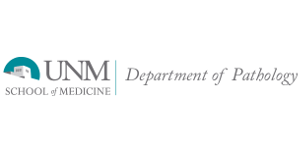 Biography
Dr. Willman is an internationally recognized leukemia researcher who has published over 220 peer-reviewed scientific articles and several books and reviews. Her research work has focused on using genomic technologies to identify novel targets for improved diagnosis, risk classification, and therapy. She has nine international patents granted or pending review. Through her research, Dr. Willman has identified novel leukemia- causing mutations frequently seen in Hispanic and American Indian children, leading to new therapeutic diagnostics and treatments. She has been the director and CEO of the UNM Cancer Center and has led the development of the clinical, research, education and community outreach programs at the center. This work aided in the formal designation of the center as a National Cancer Institute Designated Center in 2005 and as a Comprehensive Center in 2015. Dr. Willman has served on numerous committees such as Chair of the Leukemia Translational Medicine Subcommittee, Southwest Oncology Group, American Board of Pathology, Molecular Pathology Test Committee and Board of Directors, American Association of Cancer Institutes as well as many others.
M.D., Associate Professor of Medicine, Adult GI Medical Oncologist & Director of the Gastrointestinal Oncology Program, University of Chicago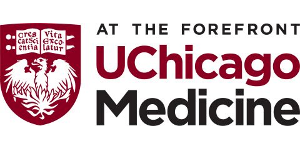 Biography
In addition to his clinical practice, Dr. Catenacci is an active basic and clinical researcher, focusing on the treatment of gastroesophageal (esophagus, gastroesophageal junction, and stomach) cancers. His bench-to-bedside translational research has an overarching goal to validate and improve personalized treatment, immunotherapy, and precision medicine for gastroesophageal cancer and other GI cancers. A major focus of his research is on the quantification of tumor genetic molecular heterogeneity both between individuals with gastroesophageal cancer, but importantly also within a given individual within one tumor site, and from one tumor site to another, and how this impacts personalized targeted therapeutic approaches. Additionally, Dr. Catenacci designs and executes novel clinical trials to implement treatment strategies based on these laboratory and clinical discoveries. Dr. Catenacci serves as Associate Editor for the Journal of American Medical Association Network Open (JAMA Netw Open) and is on the editorial board of the Journal of Clinical Oncology Precision Oncology (J Clin Oncol PO).
Talk
Precision Medicine For Gastroesophageal Adenocarcinoma
This talk will cover the topic of targeted therapies in gastroesophageal adenocarcinoma (GEA) and attempt to explain why they have had limited efficacy despite recognition of numerous 'targetable' molecular events. Molecular heterogeneity that exists between patients, but also within an individual's primary tumor, between their primary tumor and synchronous metastatic tumors, and in all of their lesions over time, will be the focus of the discussion. Current biomarker profiling is typically performed on one biopsy site (usually only the primary tumor at diagnosis), yet this fails to capture the molecular heterogeneity of GEA through space and time, with likely major clinical implications. Classic trial designs and treatment paradigms are challenged by this molecular heterogeneity, intensified by both numerous but low incidence oncogenic driver events coupled with the relative scarcity of tissue from a single biopsy site. There is therefore need for novel trial designs and next-generation biomarker profiling technologies that address these concerns, that provide targeted therapy algorithms for patients with multiple simultaneous molecular aberrations, and that have access to a readily-available portfolio of targeted therapies. A novel approach to these hurdles, a study called PANGEA, will be introduced.
M.D., Associate Professor, University of California San Francisco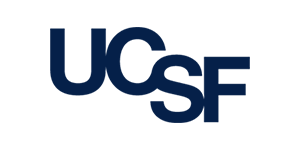 Biography
The goal of my laboratory is to identify novel therapeutic approaches for cancer that target the genetic mutations and altered signaling networks that are specific to cancer cells. We are also interested in asking fundamental questions about how cancer cells are rewired through a combination of cell intrinsic and micro-environmental alterations. We use functional genomics applied to mouse and human systems (genetically engineered models, patient derived xenografts) to understand the transcriptional networks that regulate the outcome of specific oncogenic mutations. We have two primary disease interests: lung cancer and pediatric sarcomas. We use computational genomic analysis and function genomics extensively in our work. Lastly, we are interested in the application of next-generation sequencing to drive precision medicine for advanced pediatric cancer patients and are leading efforts to apply cutting edge genomics for advanced cancers at Benioff Children's Hospitals of UCSF.
M.D., Chief Scientific Officer, Sarah Cannon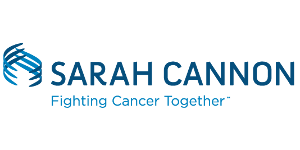 Biography
Spigel joined Sarah Cannon in 2003 and as chief scientific officer, he oversees all scientific aspects of Sarah Cannon's clinical trial program, working with the research physician leaders to ensure the best new agents and studies are available to our patients. He serves as a primary contact for the Pharma and biotech partners as well as the strategic site physicians with whom Sarah Cannon conducts cancer research. Spigel received his bachelor's degree from Tulane University in New Orleans in 1992, and medical degree from The University of Tennessee in Memphis in 1996. After completing an internal medicine and chief residency at Indiana University Medical Center, he completed a fellowship in hematology and oncology at The Dana-Farber Cancer Institute in Boston. He is board certified in medical oncology. Additionally, he is an associate with Tennessee Oncology, PLLC.
M.D., Professor of Medicine and Radiology, Stanford University; Director, Phase I Clinical Research Program-Medical Oncology; Director, Translational Oncology Program At Stanford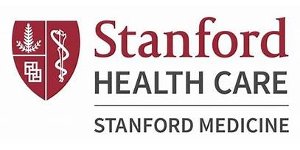 Biography
Dr. Kummar is Professor of Medicine and Director of the Phase I Clinical Research and Translational Oncology Programs at Stanford University. Prior to joining Stanford in 2015, Dr. Kummar served as the Head of Early Clinical Trials Development in the Office of the Director, Division of Cancer Treatment and Diagnosis, National Cancer Institute, Bethesda, Maryland. Her research interests focus on developing novel therapies for cancer, conducting pharmacokinetic and pharmacodynamic driven first-in-human trials. The clinical studies integrate genomics, imaging, and laboratory correlates into early phase trials. She serves on multiple national and international scientific committees and has published >125 papers in peer review journals.
Ph.D., Associate Director, Center for Cancer Precision Medicine (CCPM); Lead Scientist, Dana-Farber Cancer Institute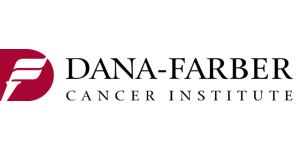 Biography
The Center leverages a multitude of existing and new capabilities for comprehensive genomic characterization, computational analysis, and technology development. We focus on innovative technologies aiming to study genomic, resistance and vulnerability of tumors derived from individual patients. One of our main efforts is patient-derived tissue collection for single-cell RNA-sequencing and functional assays. During the last few years we collected and processed more than 500 fresh tumors and studied their genomic composition using single-cell RNA-sequencing. We complimented these studies with ex-vivo functional assays that aimed to fit a treatment to an individual. This approach was awarded at the Microfluidic World Congress by the Royal Society of Chemistry. The CCPM plays a central role in three national and multinational studies that involve sequencing single cells from diverse human tissues – the Human Cell Atlas, Human Tumor Atlas Pilot Project and Human Tumor Atlas Network.
Cancer Centers Showcase: Dana-Farber Cancer Institute
The Center for Cancer Precision Medicine (CCPM) aims to catalyze the implementation and innovation of precision cancer medicine.
The Dana-Farber Center For Cancer Precision Medicine
The joint Center for Cancer Precision Medicine will be presented. Our latest studies of freshly processed tumors using single-cell RNA-sequencing and functional assays, will be reviewed.
M.D., Ph.D, M.P.H, Director, USC Norris Comprehensive Cancer Center; Professor of Medicine & Preventive Medicine; Jane & Kris Popovich Chair in Cancer Research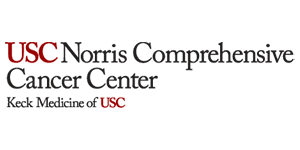 Biography
Stephen B. Gruber, M.D., Ph.D., M.P.H., Director of the USC Norris Comprehensive Cancer Center, is a Professor of Medicine at the Keck School of Medicine of the University of Southern California, and the H. Leslie Hoffman and Elaine S. Hoffman Chair in Cancer Research. Dr. Gruber is a board certified medical oncologist, cancer geneticist and epidemiologist whose research focuses on genetic and environmental contributions to cancer. His particular research interests include the genetic epidemiology of cancer, with emphasis on colorectal cancer; the molecular pathogenesis of cancer, integrated with genetic epidemiology; methods in genetic and molecular epidemiology; and clinical cancer genetics and translational research in cancer prevention. The goal of his research is to find new ways to prevent cancer and to improve treatment and care for cancer patients. He has received a variety of honors and awards and is the author of 158 peer-reviewed publications, many in very high quality journals attesting to his standing in the field of cancer genetics, particularly as it relates to colorectal cancer. In addition to serving on editorial boards for several professional journals, Dr. Gruber is active in national organizations. Since 2005, he has been chair of the Colorectal Family Registries Advisory Panel for the National Cancer Institute and for the past three years chaired the Cancer Genetics Education Committee of the American Society of Clinical Oncology.