M.D., Deputy Director for Molecular Pathology and Genomics, Swedish Cancer Institute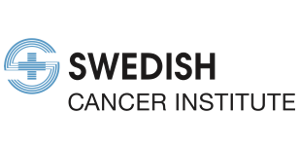 Biography
Dr. Anna Berry is the Deputy Director for Molecular Pathology and Genomics at the Swedish Cancer Institute, where she also serves as the Scientific Director of the Personalized Medicine Program. She is a graduate of the University of Nebraska Medical Center, and completed her post-graduate training at SUNY Upstate Medical University, the Medical College of Virginia, and the National Cancer Institute. Dr. Berry is Board Certified in Molecular Genetic Pathology, Cytopathology, Anatomic Pathology and Clinical Pathology, and served previously as the Director of Molecular Pathology and the Director of the Molecular Genetic Pathology fellowship training program at UCSF. Her clinical focus is making genomic technologies accessible to patients, and integrating genomic data into patient care. She serves on several national committees, including the Personalized Healthcare Committee of the College of American Pathologists, and participates in several national genomics task forces.
Talk
Molecular Tumor Board: Value Added For Personalized Medicine
This talk will cover the benefits obtained from our experience incorporating a molecular tumor board into our comprehensive Personalized Medicine Program at the Swedish Cancer Institute.
Session Abstract – PMWC 2019 Silicon Valley
Session Synopsis: Precision oncology adoption into the clinical oncology workflow has been slow despite the technical and scientific advancements in molecular diagnostics and targeted therapeutics. Precision oncology incorporates in-depth genomic analysis of the patient's tumor, interpretation of genomics results by the molecular tumor board (MTB), translation of findings into actionable therapeutic approaches, as well as navigation of the insurance and payor landscape in support of patients and providers. This session includes participants from various cancer centers that will share their learnings and the resulting added value to their institutions and medical communities, as well as the challenges they have to overcome when applying precision oncology through the MTB process.