M.D., Ph.D., Executive Director of Precision Medicine & Precision Genomics, Intermountain Healthcare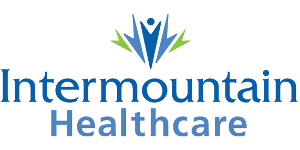 Biography
Lincoln Nadauld, MD, PhD, is the Executive Director of Precision Medicine and Precision Genomics at Intermountain Healthcare where he oversees the clinical implementation of genomic cancer medicine across its 22 hospitals and 180 physician clinics. Dr. Nadauld completed clinical training in Medical Oncology at Stanford University School of Medicine, where he also completed a postdoctoral fellowship in solid tumor genomics. He remains on the research faculty at Stanford, focusing on cancer genomics and personalized medicine. His work has been published extensively. He also serves on the Board of Directors of the Gastric Cancer Foundation and regularly reviews grant applications on behalf of the Department of Defense. Dr. Nadauld recently participated in the Precision Medicine Initiative Summit and roundtables at the White House with former President Barack Obama. He also attended former Vice President Joe Biden's Cancer Moonshot Summit, where the Oncology Precision Network (OPeN), spearheaded by Dr. Nadauld, was mentioned among the vice president's remarks. OPeN is a consortium of healthcare partners working to advance data-sharing in precision medicine, including genomic information and outcomes. Dr. Nadauld is married with five children, and enjoys attending their many activities and events, water sports, fishing, and other athletic pursuits.
Talk
Measuring Value in Precision Medicine at Intermountain Healthcare
While precision cancer medicine holds the potential to provide great value to patients and the healthcare system. However, in an environment of static healthcare resources, the incorporation of novel technologies and changes to standard treatments must be ac-companied by disciplined measures of associated value. We will discuss precision medicine and how to measure its clinical value.
Session Abstract – PMWC 2019 Silicon Valley
Session Synopsis: Precision oncology adoption into the clinical oncology workflow has been slow despite the technical and scientific advancements in molecular diagnostics and targeted therapeutics. Precision oncology incorporates in-depth genomic analysis of the patient's tumor, interpretation of genomics results by the molecular tumor board (MTB), translation of findings into actionable therapeutic approaches, as well as navigation of the insurance and payor landscape in support of patients and providers. This session includes participants from various cancer centers that will share their learnings and the resulting added value to their institutions and medical communities, as well as the challenges they have to overcome when applying precision oncology through the MTB process.