Ph.D., Associate Director, Center for Cancer Precision Medicine (CCPM); Lead Scientist, Dana-Farber Cancer Institute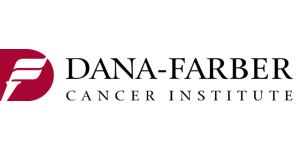 Biography
The Center leverages a multitude of existing and new capabilities for comprehensive genomic characterization, computational analysis, and technology development. We focus on innovative technologies aiming to study genomic, resistance and vulnerability of tumors derived from individual patients. One of our main efforts is patient-derived tissue collection for single-cell RNA-sequencing and functional assays. During the last few years we collected and processed more than 500 fresh tumors and studied their genomic composition using single-cell RNA-sequencing. We complimented these studies with ex-vivo functional assays that aimed to fit a treatment to an individual. This approach was awarded at the Microfluidic World Congress by the Royal Society of Chemistry. The CCPM plays a central role in three national and multinational studies that involve sequencing single cells from diverse human tissues – the Human Cell Atlas, Human Tumor Atlas Pilot Project and Human Tumor Atlas Network.
Cancer Centers Showcase: Dana-Farber Cancer Institute
The Center for Cancer Precision Medicine (CCPM) aims to catalyze the implementation and innovation of precision cancer medicine.
The Dana-Farber Center For Cancer Precision Medicine
The joint Center for Cancer Precision Medicine will be presented. Our latest studies of freshly processed tumors using single-cell RNA-sequencing and functional assays, will be reviewed.
Session Abstract – PMWC 2019 Silicon Valley
Session Synopsis: Precision oncology adoption into the clinical oncology workflow has been slow despite the technical and scientific advancements in molecular diagnostics and targeted therapeutics. Precision oncology incorporates in-depth genomic analysis of the patient's tumor, interpretation of genomics results by the molecular tumor board (MTB), translation of findings into actionable therapeutic approaches, as well as navigation of the insurance and payor landscape in support of patients and providers. This session includes participants from various cancer centers that will share their learnings and the resulting added value to their institutions and medical communities, as well as the challenges they have to overcome when applying precision oncology through the MTB process.