M.D., Ph.D, M.P.H, Director, USC Norris Comprehensive Cancer Center; Professor of Medicine & Preventive Medicine; Jane & Kris Popovich Chair in Cancer Research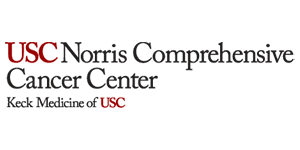 Biography
Stephen B. Gruber, M.D., Ph.D., M.P.H., Director of the USC Norris Comprehensive Cancer Center, is a Professor of Medicine at the Keck School of Medicine of the University of Southern California, and the H. Leslie Hoffman and Elaine S. Hoffman Chair in Cancer Research. Dr. Gruber is a board certified medical oncologist, cancer geneticist and epidemiologist whose research focuses on genetic and environmental contributions to cancer. His particular research interests include the genetic epidemiology of cancer, with emphasis on colorectal cancer; the molecular pathogenesis of cancer, integrated with genetic epidemiology; methods in genetic and molecular epidemiology; and clinical cancer genetics and translational research in cancer prevention. The goal of his research is to find new ways to prevent cancer and to improve treatment and care for cancer patients. He has received a variety of honors and awards and is the author of 158 peer-reviewed publications, many in very high quality journals attesting to his standing in the field of cancer genetics, particularly as it relates to colorectal cancer. In addition to serving on editorial boards for several professional journals, Dr. Gruber is active in national organizations. Since 2005, he has been chair of the Colorectal Family Registries Advisory Panel for the National Cancer Institute and for the past three years chaired the Cancer Genetics Education Committee of the American Society of Clinical Oncology.
Session Abstract – PMWC 2019 Silicon Valley
Session Synopsis: Precision oncology adoption into the clinical oncology workflow has been slow despite the technical and scientific advancements in molecular diagnostics and targeted therapeutics. Precision oncology incorporates in-depth genomic analysis of the patient's tumor, interpretation of genomics results by the molecular tumor board (MTB), translation of findings into actionable therapeutic approaches, as well as navigation of the insurance and payor landscape in support of patients and providers. This session includes participants from various cancer centers that will share their learnings and the resulting added value to their institutions and medical communities, as well as the challenges they have to overcome when applying precision oncology through the MTB process.