M.D., Director & CEO, University of New Mexico Cancer Research & Treatment Center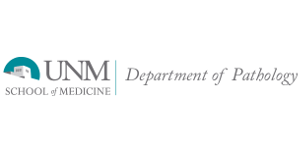 Biography
Dr. Willman is an internationally recognized leukemia researcher who has published over 220 peer-reviewed scientific articles and several books and reviews. Her research work has focused on using genomic technologies to identify novel targets for improved diagnosis, risk classification, and therapy. She has nine international patents granted or pending review. Through her research, Dr. Willman has identified novel leukemia- causing mutations frequently seen in Hispanic and American Indian children, leading to new therapeutic diagnostics and treatments. She has been the director and CEO of the UNM Cancer Center and has led the development of the clinical, research, education and community outreach programs at the center. This work aided in the formal designation of the center as a National Cancer Institute Designated Center in 2005 and as a Comprehensive Center in 2015. Dr. Willman has served on numerous committees such as Chair of the Leukemia Translational Medicine Subcommittee, Southwest Oncology Group, American Board of Pathology, Molecular Pathology Test Committee and Board of Directors, American Association of Cancer Institutes as well as many others.
Session Abstract – PMWC 2019 Silicon Valley
Session Synopsis: Precision oncology adoption into the clinical oncology workflow has been slow despite the technical and scientific advancements in molecular diagnostics and targeted therapeutics. Precision oncology incorporates in-depth genomic analysis of the patient's tumor, interpretation of genomics results by the molecular tumor board (MTB), translation of findings into actionable therapeutic approaches, as well as navigation of the insurance and payor landscape in support of patients and providers. This session includes participants from various cancer centers that will share their learnings and the resulting added value to their institutions and medical communities, as well as the challenges they have to overcome when applying precision oncology through the MTB process.