M.D., Ph.D., Associate Director for Translational Research, The Rutgers Cancer Institute of New Jersey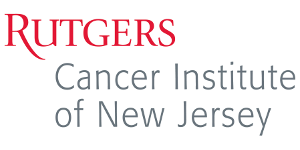 Biography
Dr. Ganesan is Associate Director for Translational Research and Chief of the Section of Molecular Oncology at the Rutgers Cancer Institute of New Jersey. His research focus on the role of genomic instability and epigenetic instability in cancer, and the use of cancer genomics for cancer classification and treatment. His laboratory contributed to better understanding of the roles of BRCA1 and 53BP1 in DNA repair choice . His recent work has focused on novel genomic markers of response and resistance to chemotherapy, targeted therapy and immunotherapy. In the clinic, Dr. Ganesan takes care of patients with breast cancer and rare cancer , is the co-Leader of the Clinical Investigations and Precision Therapeutics program and runs the molecular tumor board at RCINJ. He has authored or co-authored over 100 peer-reviewed publications. Dr. Ganesan received his undergraduate education at Princeton, his M.D. and Ph.D. at Yale, and his clinical training at the Brigham and Women's Hospital and Dana Farber Cancer Institute.
Session Abstract – PMWC 2019 Silicon Valley
Session Synopsis: Precision oncology adoption into the clinical oncology workflow has been slow despite the technical and scientific advancements in molecular diagnostics and targeted therapeutics. Precision oncology incorporates in-depth genomic analysis of the patient's tumor, interpretation of genomics results by the molecular tumor board (MTB), translation of findings into actionable therapeutic approaches, as well as navigation of the insurance and payor landscape in support of patients and providers. This session includes participants from various cancer centers that will share their learnings and the resulting added value to their institutions and medical communities, as well as the challenges they have to overcome when applying precision oncology through the MTB process.