M.D., Ph.D., F.A.C.P., Director, Comprehensive Cancer Center of Wake Forest University; Chair, Department of Cancer Biology Wake Forest Baptist Health Sciences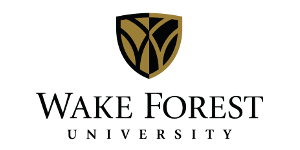 Biography
As Director of the Comprehensive Cancer Center of Wake Forest University, Dr. Pasche holds the Charles L Spurr Endowed Chair in Cancer Research at Wake Forest Baptist Health Sciences and serves as the Chair of the Department of Cancer Biology. He received a M.D. degree from the University of Lausanne (Switzerland), M.D. and Ph.D. degrees from the Karolinska Institute (Stockholm, Sweden), postdoctoral research training at the Brigham and Women's Hospital, Harvard Medical School, Internal Medicine training at the New York Hospital, Cornell Medical Center, and Hematology/Oncology training at Memorial Sloan-Kettering Cancer Center. He was the founder and Director of Cancer Genetics Program (Northwestern School of Medicine). He was the Chief of the Division of Hematology/Oncology at the University of Alabama at Birmingham and served as Deputy Director at the University of Alabama at Birmingham Comprehensive Cancer Center. Dr. Pasche's research has focused on cancer susceptibility and new therapies for cancer. He has developed a new medical device for the treatment of hepatocellular carcinoma, which received European regulatory approval in 2018. Dr. Pasche has published more than 120 peer-reviewed articles, book chapters and editorials, many of which appeared in high impact journals.
Session Abstract – PMWC 2019 Silicon Valley
Session Synopsis: Precision oncology adoption into the clinical oncology workflow has been slow despite the technical and scientific advancements in molecular diagnostics and targeted therapeutics. Precision oncology incorporates in-depth genomic analysis of the patient's tumor, interpretation of genomics results by the molecular tumor board (MTB), translation of findings into actionable therapeutic approaches, as well as navigation of the insurance and payor landscape in support of patients and providers. This session includes participants from various cancer centers that will share their learnings and the resulting added value to their institutions and medical communities, as well as the challenges they have to overcome when applying precision oncology through the MTB process.