M.D., Chief Scientific Officer, Sarah Cannon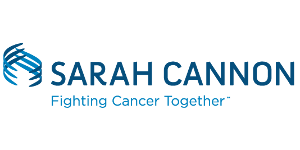 Biography
Spigel joined Sarah Cannon in 2003 and as chief scientific officer, he oversees all scientific aspects of Sarah Cannon's clinical trial program, working with the research physician leaders to ensure the best new agents and studies are available to our patients. He serves as a primary contact for the Pharma and biotech partners as well as the strategic site physicians with whom Sarah Cannon conducts cancer research. Spigel received his bachelor's degree from Tulane University in New Orleans in 1992, and medical degree from The University of Tennessee in Memphis in 1996. After completing an internal medicine and chief residency at Indiana University Medical Center, he completed a fellowship in hematology and oncology at The Dana-Farber Cancer Institute in Boston. He is board certified in medical oncology. Additionally, he is an associate with Tennessee Oncology, PLLC.
Session Abstract – PMWC 2019 Silicon Valley
Session Synopsis: Precision oncology adoption into the clinical oncology workflow has been slow despite the technical and scientific advancements in molecular diagnostics and targeted therapeutics. Precision oncology incorporates in-depth genomic analysis of the patient's tumor, interpretation of genomics results by the molecular tumor board (MTB), translation of findings into actionable therapeutic approaches, as well as navigation of the insurance and payor landscape in support of patients and providers. This session includes participants from various cancer centers that will share their learnings and the resulting added value to their institutions and medical communities, as well as the challenges they have to overcome when applying precision oncology through the MTB process.