Session Abstract – PMWC 2019 Silicon Valley
Session Synopsis: US and EU patients have legal rights to their health information and patient data sharing is seen as key to transforming treatment and powering medical discoveries. Medicare incentivizes hospitals and physicians to share data with patients. But even with laws and financial incentives, patient data sharing is still too rare. This panel of representatives from healthcare organizations and patients will explore regulatory and other obstacles to patient data sharing and engage the audience in a discussion about how to overcome these obstacles.
Biography
Deven McGraw is the Chief Regulatory Officer for Ciitizen. Prior to joining Ciitizen, she directed U.S. health privacy and security policy through her roles as Deputy Director for Health Information Privacy at the HHS Office for Civil Rights (the office that oversees HIPAA policy and enforcement) and Chief Privacy Officer (Acting) of the Office of the National Coordinator for Health IT. Deven also advised PCORNet (the Patient Centered Outcomes Research Network), as well as the federal All of Us Research Initiative, on HIPAA and patient-donated data research initiatives.
JD, Director, Health Policy, UCSF's Center for Digital Health Innovation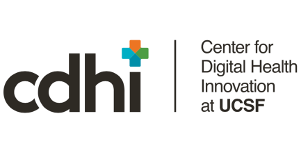 Biography
Mark Savage leads health policy strategy and development for CDHI and its programs to advance interoperability, electronic health information exchange, delivery reform, and access for patients, providers and consumers nationwide. He serves on numerous multi-stakeholder committees under the Office of the National Coordinator for Health IT; serves as consumer representative on the board of Manifest MedEx, one of the nation's largest nonprofit health information exchanges combining claims and clinical patient records; and recently co-chaired the National Quality Forum's Interoperability Committee. From 2013-2017, he was Director of Health IT Policy and Programs at the National Partnership for Women & Families, where he oversaw strategy and work to advance electronic health information access and exchange as the backbone for patient access and engagement, delivery reform and shared care planning, patient-generated health data, and health equity. His team led the Consumer Partnership for eHealth, a coalition of 50+ leading consumer and patient organizations.
Chief Information Officer & Associate Dean, Industry Relations & Digital Heal, Som – Information Resources & Technology, Stanford School of Medicine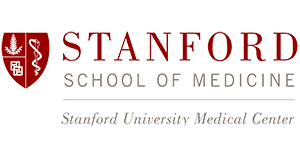 Biography
Michael Halaas provides strategic leadership and management of innovative technology solutions at the Stanford School of Medicine. He works with his team to ensure their overall technology architecture and services are strong enablers of institutional goals. To achieve this broad goal Halaas works in close collaboration with a wide variety of individuals in the School of Medicine, throughout Stanford University and their health system to plan and implement technology initiatives.
J.D., Chief Privacy Officer, Stanford University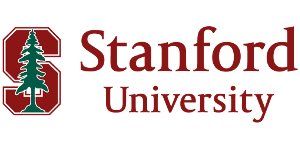 Biography
Wendi W. Wright has more than 15 years of experience in healthcare law, compliance, privacy and security; public health; and, emergency preparedness and bioterrorism. Currently she is the Chief Privacy Officer for Stanford University. Prior to joining Stanford in 2016, Wendi was Vice President/Chief Privacy and Security Counsel for Allscripts Healthcare, LLC, a publicly traded healthcare IT Company. Her many leadership roles have included, HIPAA Privacy & Security Officer/Compliance Officer for Abbott, Attorney/Chief Privacy Officer and Senior Policy Analyst, Bioterrorism and Emergency Preparedness for the City of Chicago Department of Public Health. Wendi holds both a Master of Jurisprudence and a Juris Doctor from Loyola University School of Law (Chicago), and is CIPP certified for the US and the EU.
Outreach and Engagement, Count Me In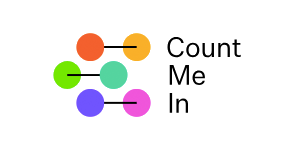 Biography
Stacey drives advocacy, engagement and outreach efforts for Count Me In. Since her own breast cancer diagnosis and treatment, she has become a vocal advocate for health data access and sharing as well as patient empowerment via collaborative education and community building. After a variety of career roles in education, journalism, instructional design, training and communications, Stacey now build bridges between patient communities and oncology focused organizations as a patient and community engagement consultant. She is a patient reviewer with PCORI and ASBrS; board member of Bay Area Young Survivors (BAYS); advisory board member of Camp Kesem SCU; patient engagement advisory board member with the California Precision Medicine Consortium (CaPMC); member of the Breast Science Advocacy Core (BSAC); founding member of Kaiser Santa Clara's Member Patient Advisory Council (MPAC); and advisor to Ciitizen.