JD, Director, Health Policy, UCSF's Center for Digital Health Innovation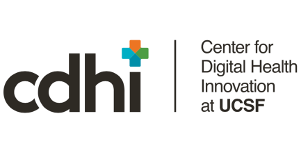 Biography
Mark Savage leads health policy strategy and development for CDHI and its programs to advance interoperability, electronic health information exchange, delivery reform, and access for patients, providers and consumers nationwide. He serves on numerous multi-stakeholder committees under the Office of the National Coordinator for Health IT; serves as consumer representative on the board of Manifest MedEx, one of the nation's largest nonprofit health information exchanges combining claims and clinical patient records; and recently co-chaired the National Quality Forum's Interoperability Committee. From 2013-2017, he was Director of Health IT Policy and Programs at the National Partnership for Women & Families, where he oversaw strategy and work to advance electronic health information access and exchange as the backbone for patient access and engagement, delivery reform and shared care planning, patient-generated health data, and health equity. His team led the Consumer Partnership for eHealth, a coalition of 50+ leading consumer and patient organizations.
Session Abstract – PMWC 2019 Silicon Valley
Session Synopsis: US and EU patients have legal rights to their health information and patient data sharing is seen as key to transforming treatment and powering medical discoveries. Medicare incentivizes hospitals and physicians to share data with patients. But even with laws and financial incentives, patient data sharing is still too rare. This panel of representatives from healthcare organizations and patients will explore regulatory and other obstacles to patient data sharing and engage the audience in a discussion about how to overcome these obstacles.