Outreach and Engagement, Count Me In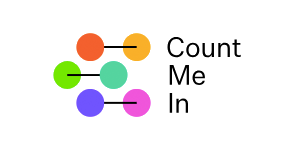 Biography
Stacey drives advocacy, engagement and outreach efforts for Count Me In. Since her own breast cancer diagnosis and treatment, she has become a vocal advocate for health data access and sharing as well as patient empowerment via collaborative education and community building. After a variety of career roles in education, journalism, instructional design, training and communications, Stacey now build bridges between patient communities and oncology focused organizations as a patient and community engagement consultant. She is a patient reviewer with PCORI and ASBrS; board member of Bay Area Young Survivors (BAYS); advisory board member of Camp Kesem SCU; patient engagement advisory board member with the California Precision Medicine Consortium (CaPMC); member of the Breast Science Advocacy Core (BSAC); founding member of Kaiser Santa Clara's Member Patient Advisory Council (MPAC); and advisor to Ciitizen.
Session Abstract – PMWC 2019 Silicon Valley
Session Synopsis: US and EU patients have legal rights to their health information and patient data sharing is seen as key to transforming treatment and powering medical discoveries. Medicare incentivizes hospitals and physicians to share data with patients. But even with laws and financial incentives, patient data sharing is still too rare. This panel of representatives from healthcare organizations and patients will explore regulatory and other obstacles to patient data sharing and engage the audience in a discussion about how to overcome these obstacles.