J.D., Chief Privacy Officer, Stanford University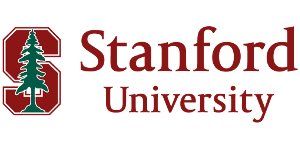 Biography
Wendi W. Wright has more than 15 years of experience in healthcare law, compliance, privacy and security; public health; and, emergency preparedness and bioterrorism. Currently she is the Chief Privacy Officer for Stanford University. Prior to joining Stanford in 2016, Wendi was Vice President/Chief Privacy and Security Counsel for Allscripts Healthcare, LLC, a publicly traded healthcare IT Company. Her many leadership roles have included, HIPAA Privacy & Security Officer/Compliance Officer for Abbott, Attorney/Chief Privacy Officer and Senior Policy Analyst, Bioterrorism and Emergency Preparedness for the City of Chicago Department of Public Health. Wendi holds both a Master of Jurisprudence and a Juris Doctor from Loyola University School of Law (Chicago), and is CIPP certified for the US and the EU.
Session Abstract – PMWC 2019 Silicon Valley
Session Synopsis: US and EU patients have legal rights to their health information and patient data sharing is seen as key to transforming treatment and powering medical discoveries. Medicare incentivizes hospitals and physicians to share data with patients. But even with laws and financial incentives, patient data sharing is still too rare. This panel of representatives from healthcare organizations and patients will explore regulatory and other obstacles to patient data sharing and engage the audience in a discussion about how to overcome these obstacles.