Session Abstract – PMWC 2019 Silicon Valley
Session Synopsis: The development of small robust mutation panels for cancer screening represents a next step in changing the focus of cancer research from late-stage to early disease identification. This session will focus on the progress of early cancer detection and its critical step in reducing cancer deaths in the long term.
Partner and Managing Director, Chrysalis Biomedical Advisors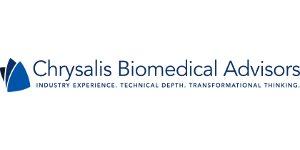 Biography
Adam Lowe is a Partner and Managing Director of Chrysalis Biomedical Advisors, Inc. Adam has extensive experience in developing and commercializing new products, technologies and applications, and has held both commercial and R&D management roles in leading biotechnology companies. Adam was VP of Marketing at Personalis, a leading genomics-based precision medicine company founded by John West, former Solexa CEO. He was VP of Commercial Operations at Oxford Nanopore Technologies, and he built and led Illumina's product marketing/product management team for next-generation sequencing (NGS). Before his years at Illumina, Adam served as Director of Scientific Operations at Applied Biosystems (now Thermo Fisher), where he had previously held both scientific and commercial roles. Adam worked in Business Development at Agilent Technologies, and was the Product Director and Executive Producer at Genetic Health, a healthcare startup focused on building tools for risk assessment, management and research on the genetic basis of common diseases.
Ph.D., Co-founder and CEO, Guardant Health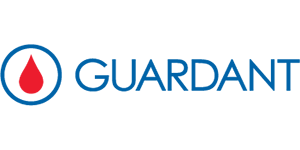 Biography
Helmy Eltoukhy, PhD, is currently the co-founder and CEO of Guardant Health, the market leader in liquid biopsies. Helmy's prior startup, Avantome, was a leader in low-cost sequencing before being acquired by Illumina. Helmy served as the senior director of scientific research at Illumina, where he was responsible for the development of novel chemistries, hardware, and informatics for genetics analysis systems.Helmy began his career at the Stanford Genome Technology Center, where he invented the first semiconductor sequencing platform and the first base-calling algorithm for next-gen sequencing. He earned his PhD, MS, and BS degrees in electrical engineering from Stanford.
M.D., Senior Vice President and Chief Medical Officer, American Society of Clinical Oncology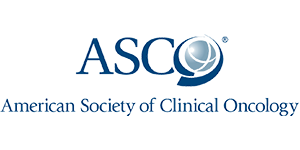 Biography
As Senior Vice President and Chief Medical Officer of the American Society of Clinical Oncology, Dr. Schilsky is involved in professional and patient education, quality improvement, policy and advocacy, communications, clinical research and development of CancerLinQ, ASCO's rapid learning system for oncology. Prior to joining ASCO, Dr. Schilsky was a faculty member at the University of Chicago from 1984-2012. He served as Director of the University of Chicago Cancer Research Center (1991-99), as Associate Dean for Clinical Research (1999-2007) and as Chief of the Section of Hematology-Oncology (2009-2012). He presently serves as a member of the Board of Directors of the Reagan-Udall Foundation for the FDA, of Friends of Cancer Research and of the National Coalition for Cancer Research, and as a member of the National Cancer Policy Forum of the National Academy of Medicine. Dr. Schilsky has served as a member of the Board of Directors of ASCO and of the Conquer Cancer Foundation of ASCO and as ASCO President 2008-2009.
M.D., Ph.D., Director of Precision Oncology, Knight Cancer Institute, Oregon Health & Science University (OHSU)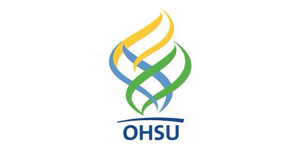 Biography
Gordon Mills is the Director of Precision Oncology, Director of SMMART trials and holds the Wayne and Julie Drinkward Endowed Chair in Precision Oncology at OHSU. In these roles, he is responsible for the implementation of an integrated program of tumor analysis, decision-making and implementation of novel precision oncology trials. He has published more than 900 papers, holds more than 20 patents and has served as principal investigator or project investigator on many national peer-reviewed grants. His efforts have been recognized in the Komen Foundation's Brinker Award for Scientific Excellence and the Finneran Family Prize for Translational Research. The majority of his trainees have developed successful research careers rising through the ranks to full professor, department chairs, and institute directors. In this role, he has been nominated for and awarded multiple mentoring awards, including the Stand Up 2 Cancer Laura Ziskin Prize for Mentoring and the inaugural Waun Ki Hong award for mentorship.