M.D., Ph.D., Director of Precision Oncology, Knight Cancer Institute, Oregon Health & Science University (OHSU)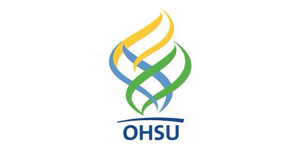 Biography
Gordon Mills is the Director of Precision Oncology, Director of SMMART trials and holds the Wayne and Julie Drinkward Endowed Chair in Precision Oncology at OHSU. In these roles, he is responsible for the implementation of an integrated program of tumor analysis, decision-making and implementation of novel precision oncology trials. He has published more than 900 papers, holds more than 20 patents and has served as principal investigator or project investigator on many national peer-reviewed grants. His efforts have been recognized in the Komen Foundation's Brinker Award for Scientific Excellence and the Finneran Family Prize for Translational Research. The majority of his trainees have developed successful research careers rising through the ranks to full professor, department chairs, and institute directors. In this role, he has been nominated for and awarded multiple mentoring awards, including the Stand Up 2 Cancer Laura Ziskin Prize for Mentoring and the inaugural Waun Ki Hong award for mentorship.
Session Abstract – PMWC 2019 Silicon Valley
Session Synopsis: The development of small robust mutation panels for cancer screening represents a next step in changing the focus of cancer research from late-stage to early disease identification. This session will focus on the progress of early cancer detection and its critical step in reducing cancer deaths in the long term.