M.D., Senior Vice President and Chief Medical Officer, American Society of Clinical Oncology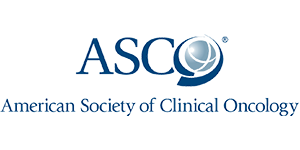 Biography
As Senior Vice President and Chief Medical Officer of the American Society of Clinical Oncology, Dr. Schilsky is involved in professional and patient education, quality improvement, policy and advocacy, communications, clinical research and development of CancerLinQ, ASCO's rapid learning system for oncology. Prior to joining ASCO, Dr. Schilsky was a faculty member at the University of Chicago from 1984-2012. He served as Director of the University of Chicago Cancer Research Center (1991-99), as Associate Dean for Clinical Research (1999-2007) and as Chief of the Section of Hematology-Oncology (2009-2012). He presently serves as a member of the Board of Directors of the Reagan-Udall Foundation for the FDA, of Friends of Cancer Research and of the National Coalition for Cancer Research, and as a member of the National Cancer Policy Forum of the National Academy of Medicine. Dr. Schilsky has served as a member of the Board of Directors of ASCO and of the Conquer Cancer Foundation of ASCO and as ASCO President 2008-2009.
Session Abstract – PMWC 2019 Silicon Valley
Session Synopsis: The development of small robust mutation panels for cancer screening represents a next step in changing the focus of cancer research from late-stage to early disease identification. This session will focus on the progress of early cancer detection and its critical step in reducing cancer deaths in the long term.