Partner and Managing Director, Chrysalis Biomedical Advisors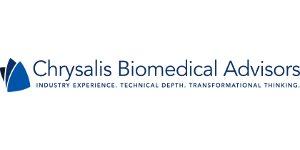 Biography
Adam Lowe is a Partner and Managing Director of Chrysalis Biomedical Advisors, Inc. Adam has extensive experience in developing and commercializing new products, technologies and applications, and has held both commercial and R&D management roles in leading biotechnology companies. Adam was VP of Marketing at Personalis, a leading genomics-based precision medicine company founded by John West, former Solexa CEO. He was VP of Commercial Operations at Oxford Nanopore Technologies, and he built and led Illumina's product marketing/product management team for next-generation sequencing (NGS). Before his years at Illumina, Adam served as Director of Scientific Operations at Applied Biosystems (now Thermo Fisher), where he had previously held both scientific and commercial roles. Adam worked in Business Development at Agilent Technologies, and was the Product Director and Executive Producer at Genetic Health, a healthcare startup focused on building tools for risk assessment, management and research on the genetic basis of common diseases.
Session Abstract – PMWC 2019 Silicon Valley
Session Synopsis: The development of small robust mutation panels for cancer screening represents a next step in changing the focus of cancer research from late-stage to early disease identification. This session will focus on the progress of early cancer detection and its critical step in reducing cancer deaths in the long term.