Session Abstract – PMWC 2019 Silicon Valley
Session Synopsis: Data-driven innovations are transforming every facet of our lives – most notably, healthcare and the life sciences. Big data and advanced analytics are powering the next great industrial revolution. The promise and potential are enormous: from novel medicines to better prediction of disease to selection of better interventions. Big data approaches have also been the subject of much hype and skepticism. This panel brings together leaders from biotech, venture capital, big data, AI and ML to debate the success, potential, and limitations of big data in providing solutions to some the biggest challenges facing us in healthcare today.
M.D., Ph.D., Senior Partner, Takeda Ventures, Inc.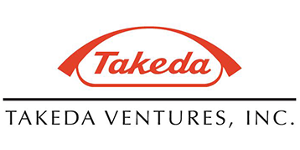 Biography
David's career focus has been translating promising science into clinical impact. He trained as physician-scientist at Harvard and MIT, did his medicine and endocrinology training at MGH, and his post-doc in the Melton Lab at the Harvard Stem Cell Institute. He spent the following decade in and around pharma including several years in experimental medicine at Merck, several years at BCG, and several years at Theravance in South San Francisco. From 2014-2017, he was the Chief Medical Officer of the cloud genomics company, DNAnexus. David is passionate about the opportunities at the intersection of technology and health; at Takeda Ventures, which he joined as a Senior Partner in 2017, he is building out a data science and technology (DST) capability. David also writes about issues related to entrepreneurship, technology, innovation, and medicine, including occasional commentaries for WSJ, FT, WaPo, etc, and writes a regular blog at Forbes. Since 2015 he has co-hosted a twice-monthly podcast on tech & health, "Tech Tonics," with Lisa Suennen.
M.D., Senior Vice President, Regeneron; Founder and General Manager, Regeneron Genetics Center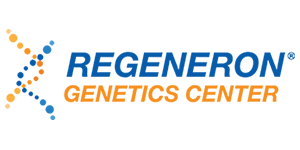 Biography
Aris Baras, M.D., serves as Senior Vice President at Regeneron and Founder and General Manager of the Regeneron Genetics Center (RGC). Dr. Baras has built the RGC into one of the largest genomics programs in the world, spanning large-scale sequencing and translational sciences, using human genetics to advance the discovery and development of Regeneron's pipeline of innovative new medicines. The RGC has sequenced more than 500,000 individuals to date and plans to sequence the genomes of millions of participants across its studies over the next few years, enabled through collaborations with more than 70 institutions around the world. Dr. Baras established and currently leads several foundational large-scale genomics initiatives, such as the RGC's collaborations with Geisinger Health System to sequence exomes from 250,000 participants and with UK Biobank to sequence exomes from 500,000 participants. The RGC has delivered high-impact discoveries that are advancing Regeneron's pipeline and science. The RGC has discovered numerous new drug targets – such as HSD17B13 in chronic liver diseases – and validated others, with the ambitious goal of contributing to all therapeutics programs at Regeneron. Leveraging its genomics capabilities, the RGC has also helped guide the development of early and late-stage programs at Regeneron, including evinacumab, which targets ANGPTL3, and REGN3500, which targets IL-33. Previously, Dr. Baras held roles and responsibilities at Regeneron in translational medicine, R&D strategy and business development. Prior to Regeneron, Dr. Baras contributed to other biotechnology ventures and conducted research spanning antibody-based therapeutics, oncology and nanotechnology. He and the RGC team have authored over 60 publications for journals including New England Journal of Medicine, Science, JAMA and Nature Genetics. Dr. Baras has been recognized by Business Insider as one of the 'Top 30 Under 40' biotech leaders, Genetic Engineering and Biotechnology News as one of the 'Top 10 Under 40' leaders in biopharma research and business, and Pharmaceutical Executive as one of the emerging leaders in biopharma. He received his B.S., M.D. and M.B.A. all from Duke University.
Biography
Jessica L. Mega, MD, MPH, is the Chief Medical Officer at Verily Life Sciences. As a faculty member at Harvard Medical School (on leave), a senior investigator with the TIMI Study Group, and a cardiologist at Brigham and Women's Hospital, she led large, international, randomized trials evaluating novel cardiovascular therapies. She also directed the TIMI Study Group's Genetics Program. Her research findings have been published in the New England Journal of Medicine, Lancet, JAMA, and elsewhere. Dr. Mega is a graduate of Stanford University, Yale University School of Medicine and Harvard School of Public Health. She completed Internal Medicine Residency at Brigham and Women's Hospital and Cardiovascular Fellowship at Massachusetts General Hospital. She is board certified in Internal Medicine and Cardiology. She has won the Laennec Society, Samuel A. Levine, and Douglas P. Zipes Awards, and she is a Fellow of the American Heart Association (AHA) and the American College of Cardiology (ACC).
Biography
Dr. Iya Khalil is a technology entrepreneur and physicist with a vision of transforming medicine into a discipline that is quantitative, predictive, and patient-centric via big data analytic approaches. She co-founded two big data companies, Via Science and GNS Healthcare, and is the co-inventor of the proprietary computational engine that underpins both entities. Dr. Khalil's expertise spans applications in drug discovery, drug development all the way to treatment algorithms that can be applied at the point of care. She is a frequent speaker at industry events and conferences and was recognized by President Obama at a White House dinner as a leading entrepreneur in genomic medicine. She was named to the PharmaVOICE 100 list of the most inspiring people in the life sciences industry and was recognized for her ability to build bridges across the life science and healthcare industries, bringing people together to harness the power of predictive modeling to change the lives of patients. Dr. Khalil serves on the board of the Accelerated Cure Project and the Scientific Advisory Board of Biocentury Innovations. Recently, she was appointed to the Massachusetts Center for Health Information and Analysis (CHIA) Oversight Council by Governor Baker.
M.D., Chief Scientific Officer and Head of Research & Development, Gilead Sciences, Inc.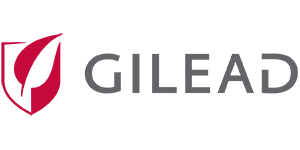 Biography
Dr. McHutchison joined Gilead in 2010, and was appointed Chief Scientific Officer in March 2018. Prior to joining Gilead, Dr. McHutchison worked at Duke University Medical Center, where he served as Associate Director of the Duke Clinical Research Institute. He also held the positions of Professor of Medicine in the Division of Gastroenterology at Duke University Medical Center, Associate Director at Duke Clinical Research Institute and Co-Director of the Duke Clinical and Translational Science Award. Prior to his positions at Duke, Dr. McHutchison spent nearly 10 years at Scripps Clinic, most recently as Medical Director, Liver Transplantation. He also previously held an Assistant Professorship in Medicine at the University of Southern California. In June 2018, Dr. McHutchison was appointed an Officer of the Order of Australia in recognition of his distinguished service to medical research in gastroenterology and hepatology.