M.D., Chief Scientific Officer and Head of Research & Development, Gilead Sciences, Inc.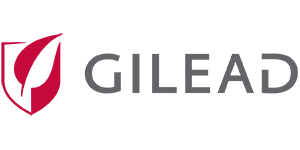 Biography
Dr. McHutchison joined Gilead in 2010, and was appointed Chief Scientific Officer in March 2018. Prior to joining Gilead, Dr. McHutchison worked at Duke University Medical Center, where he served as Associate Director of the Duke Clinical Research Institute. He also held the positions of Professor of Medicine in the Division of Gastroenterology at Duke University Medical Center, Associate Director at Duke Clinical Research Institute and Co-Director of the Duke Clinical and Translational Science Award. Prior to his positions at Duke, Dr. McHutchison spent nearly 10 years at Scripps Clinic, most recently as Medical Director, Liver Transplantation. He also previously held an Assistant Professorship in Medicine at the University of Southern California. In June 2018, Dr. McHutchison was appointed an Officer of the Order of Australia in recognition of his distinguished service to medical research in gastroenterology and hepatology.
Session Abstract – PMWC 2019 Silicon Valley
Session Synopsis: Data-driven innovations are transforming every facet of our lives – most notably, healthcare and the life sciences. Big data and advanced analytics are powering the next great industrial revolution. The promise and potential are enormous: from novel medicines to better prediction of disease to selection of better interventions. Big data approaches have also been the subject of much hype and skepticism. This panel brings together leaders from biotech, venture capital, big data, AI and ML to debate the success, potential, and limitations of big data in providing solutions to some the biggest challenges facing us in healthcare today.