M.D., Ph.D., Senior Partner, Takeda Ventures, Inc.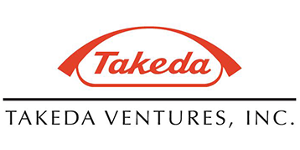 Biography
David's career focus has been translating promising science into clinical impact. He trained as physician-scientist at Harvard and MIT, did his medicine and endocrinology training at MGH, and his post-doc in the Melton Lab at the Harvard Stem Cell Institute. He spent the following decade in and around pharma including several years in experimental medicine at Merck, several years at BCG, and several years at Theravance in South San Francisco. From 2014-2017, he was the Chief Medical Officer of the cloud genomics company, DNAnexus. David is passionate about the opportunities at the intersection of technology and health; at Takeda Ventures, which he joined as a Senior Partner in 2017, he is building out a data science and technology (DST) capability. David also writes about issues related to entrepreneurship, technology, innovation, and medicine, including occasional commentaries for WSJ, FT, WaPo, etc, and writes a regular blog at Forbes. Since 2015 he has co-hosted a twice-monthly podcast on tech & health, "Tech Tonics," with Lisa Suennen.
Session Abstract – PMWC 2019 Silicon Valley
Session Synopsis: Data-driven innovations are transforming every facet of our lives – most notably, healthcare and the life sciences. Big data and advanced analytics are powering the next great industrial revolution. The promise and potential are enormous: from novel medicines to better prediction of disease to selection of better interventions. Big data approaches have also been the subject of much hype and skepticism. This panel brings together leaders from biotech, venture capital, big data, AI and ML to debate the success, potential, and limitations of big data in providing solutions to some the biggest challenges facing us in healthcare today.