M.D., Senior Vice President, Regeneron; Founder and General Manager, Regeneron Genetics Center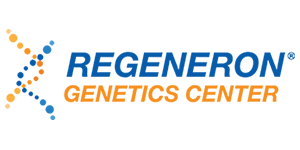 Biography
Aris Baras, M.D., serves as Senior Vice President at Regeneron and Founder and General Manager of the Regeneron Genetics Center (RGC). Dr. Baras has built the RGC into one of the largest genomics programs in the world, spanning large-scale sequencing and translational sciences, using human genetics to advance the discovery and development of Regeneron's pipeline of innovative new medicines. The RGC has sequenced more than 500,000 individuals to date and plans to sequence the genomes of millions of participants across its studies over the next few years, enabled through collaborations with more than 70 institutions around the world. Dr. Baras established and currently leads several foundational large-scale genomics initiatives, such as the RGC's collaborations with Geisinger Health System to sequence exomes from 250,000 participants and with UK Biobank to sequence exomes from 500,000 participants. The RGC has delivered high-impact discoveries that are advancing Regeneron's pipeline and science. The RGC has discovered numerous new drug targets – such as HSD17B13 in chronic liver diseases – and validated others, with the ambitious goal of contributing to all therapeutics programs at Regeneron. Leveraging its genomics capabilities, the RGC has also helped guide the development of early and late-stage programs at Regeneron, including evinacumab, which targets ANGPTL3, and REGN3500, which targets IL-33. Previously, Dr. Baras held roles and responsibilities at Regeneron in translational medicine, R&D strategy and business development. Prior to Regeneron, Dr. Baras contributed to other biotechnology ventures and conducted research spanning antibody-based therapeutics, oncology and nanotechnology. He and the RGC team have authored over 60 publications for journals including New England Journal of Medicine, Science, JAMA and Nature Genetics. Dr. Baras has been recognized by Business Insider as one of the 'Top 30 Under 40' biotech leaders, Genetic Engineering and Biotechnology News as one of the 'Top 10 Under 40' leaders in biopharma research and business, and Pharmaceutical Executive as one of the emerging leaders in biopharma. He received his B.S., M.D. and M.B.A. all from Duke University.
Session Abstract – PMWC 2019 Silicon Valley
Session Synopsis: Data-driven innovations are transforming every facet of our lives – most notably, healthcare and the life sciences. Big data and advanced analytics are powering the next great industrial revolution. The promise and potential are enormous: from novel medicines to better prediction of disease to selection of better interventions. Big data approaches have also been the subject of much hype and skepticism. This panel brings together leaders from biotech, venture capital, big data, AI and ML to debate the success, potential, and limitations of big data in providing solutions to some the biggest challenges facing us in healthcare today.