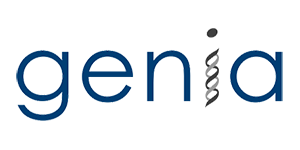 Biography
Stefan Roever has a broad entrepreneurial, software, and finance background. He is the CEO of Genia Technologies, a next generation DNA sequencing company based in San Jose, Santa Clara, CA. Genia was sold to Roche in June 2014. He is an active private equity investor. Previously, he was the Co-Founder and CEO of Brokat Technologies, an encryption banking software company. Brokat reached a several billion dollar market cap and went public in 1998 on the Frankfurt Stock Exchange and on NASDAQ in 2000. Mr. Roever was honored with the Ernst and Young Entrepreneur of the Year Award in Germany. He is an active private equity investor and currently serves as Chairman of WRS Materials, a roll-up of wafer reclaim companies. Mr. Roever also is a two time award holder of Technology Pioneer by the World Economic Forum. He earned degrees in both economics and law from the University of Tuebingen.
Session Abstract – PMWC 2018 Silicon Valley
The successful Company Competition Track has been accompanying the Annual Personalized Medicine World Conference since 2010 with the goal to assist developing and emerging startup companies in Diagnostics, Therapeutics, and Health Tech, to increase their visibility, provide them with a platform to present to a group of leading investors, as well as to potential clients and partners so they can succeed on their path forward.
Confirmed Selected Companies:
The successful Company Competition Track has been accompanying the Annual Personalized Medicine World Conference since 2010 with the goal to assist developing and emerging startup companies in Diagnostics, Therapeutics, and Health Tech, to increase their visibility, provide them with a platform to present to a group of leading investors, as well as to potential clients and partners so they can succeed on their path forward. Confirmed Selected Companies: