Session Abstract – PMWC 2019 Silicon Valley
PMWC 2019 Wellness & Aging Showcase will take place on January 21 and will provide a 15-minute time slot for selected companies in Wellness and Aging to present their latest technologies to an audience of leading investors, potential clients, and partners. We will hear from selected companies that build innovative solutions and harness the power of digital health, genomics, and data science with the goal to proactively prevent disease, maintain optimal health, and slow down aging.
Confirmed Presenting Companies:
M.D., Ph.D., Chief of Radiogenomics & Interim Chief Executive Officer, Human Longevity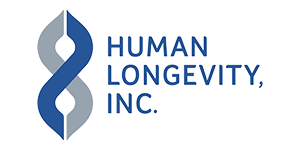 Biography
David S. Karow, M.D., Ph.D., Chief of Radiogenomics and interim CEO at HLI, is an innovative leader who brings more than 10 years of experience in advanced MR Imaging and genomic analytics. Dr. Karow's primary interest is to develop machine-learning based integrated diagnostics that leverage imaging, genetic, and clinical biomarkers to generate more insightful health assessments and identify disease in early stages when it is most treatable. Before joining HLI, Dr. Karow was the Director of Body MRI and Director of Acute Care Imaging in the Department of Radiology at University of California, San Diego (UC San Diego), where he still maintains an appointment as an Associate Professor. During his time at UC San Diego he implemented advanced diffusion-based methods that proved beneficial for the detection and in vivo characterization of prostate tumors. The work has yielded multiple published papers and led to multiple federal and private research grants on which Dr. Karow was Principal Investigator. Dr. Karow is compiling data showing that these techniques may be useful for the screening and staging of cancer across the whole body including breast cancer. Dr. Karow completed his fellowship in advanced body imaging at University of California, Los Angeles. Prior to fellowship, he completed his residency in diagnostic radiology at UC San Diego. His research during residency was recognized with multiple awards, including the 2011 Elliott C. Lasser Award for Excellence in Research; 2009 American Roentgen Ray Society Executive Council Award; the 2008 RSNA Trainee Research Prize; and his work was also featured on the cover of the September 2010 issue of the journal Radiology. Prior to residency, Dr. Karow completed his medical training at the University of Michigan medical school in the combined M.D./Ph.D. Medical Scientist Training Program, graduating with a distinction in research.