Session Abstract – PMWC 2019 Silicon Valley
Session Synopsis: Imaging plays pivotal roles in the diagnosis, pathology staging, treatment response assessment, and the prognosis of many cancers. It is a crucial part of precision patient care and advancing at a rapid pace with innovative developments in imaging sciences, algorithm development, and an improved understanding of the complex biology of cancer. This session focus of how precision imaging may assist with optimal clinical decision-making and outcomes prediction.
M.D., Co-Founder & CEO, PathAI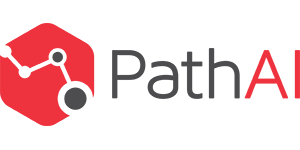 Biography
Andy earned his MD from Brown Medical School and completed residency and fellowship training in Anatomic Pathology and Molecular Genetic Pathology from Stanford University. He completed a PhD in Biomedical Informatics from Stanford University, where he developed one of the first machine-learning based systems for cancer pathology. He is board certified by the American Board of Pathology in Anatomic Pathology and Molecular Genetic Pathology. Prior to co-founding PathAI, he was on the faculty of Harvard Medical School in the Department of Pathology at Beth Israel Deaconess Medical Center. He has published over 110 papers in the fields of cancer biology, cancer pathology, and biomedical informatics.
Biography
Dani Ushizima aims to aggregate value to scientific data by constructing models, algorithms and software that leverage unlabeled massive datasets and curations by scientists, embedding prior knowledge of specific science areas. Knowledge has been prospected in three ways: (a) inclusion of domain experts for a fully immersive collaboration; (b) mining of massive datasets, including image and text; (c) exploration of advanced algorithms in machine learning, e.g. convolutional neural networks. Ushizima is the Image Processing Team Leader for the Center of Advanced Mathematics for Energy Research Applications (CAMERA) at the Lawrence Berkeley National Laboratory, and a data scientist at the Berkeley Institute for Data Sciences at UC Berkeley. She has twenty years of experience in Signal Processing and Computer Vision, being in charge of projects with applications ranging from quality control in the design of new materials to biomedical image analysis. Ushizima is the recipient of the U.S. Department of Energy Early Career award (2015) and the LBNL Director's Award for Outreach (2017) for her work on data science and machine learning, and activities on scientific diplomacy with the U.S. Dept. of State TechWomen Program, respectively. She is also recipient of the Science without Borders Special Researcher award (CNPq/Brazil) for her work on machine learning applied to cytology, as part of a cancer research initiative focused on women's healthcare.
Ph.D., Sr. Technical Program Manager, Google AI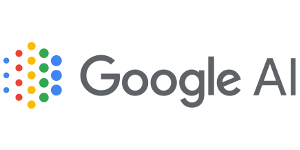 Biography
Lizzie Dorfman is a seasoned technical program manager focused on using technology and AI to positively transform healthcare, public health and biomedical research. Within Google AI she is the program management lead for the genomics team in Google Brain, where she oversees a portfolio of projects focused on combining deep learning with genomics to develop new capabilities and tools that will empower researchers, accelerate discoveries, and ultimately improve people's lives. Before joining Google, Lizzie worked for Verily Life Sciences where she oversaw clinical and molecular data analysis. Lizzie was also an early employee of 23andMe, where she launched the world's largest genetic study of Parkinson's disease. She received her PhD from the University of Washington Institute for Public Health Genetics for her research in obstetric pharmacology and placental drug transport, and her BA from Stanford University in Human Biology.
Talk
Precision Imaging: Reconceptualizing Problems And Solutions
Computer vision technologies can offer a new approach to long-standing biomedical chal-lenges, and can also enable the discovery and exploration of novel biological signals. Here we share two examples from Google AI: improving variant calling accuracy for NGS data and assessing cardiovascular risk with retinal fundus imaging.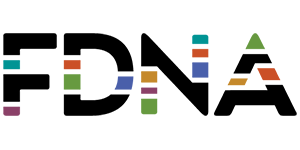 Biography
As the founding CEO of FDNA, Dekel Gelbman leads the corporate and business strategy of a digital health company that develops artificial intelligence technologies and SaaS platforms used by thousands of clinical, research, and lab sites globally in the clinical genomics space. Before joining FDNA, Mr. Gelbman was a practicing corporate and transactional attorney working for leading law firms, including among others, Skadden, Arps, Slate, Meagher & Flom LLP and Affiliates.