Ph.D., Sr. Technical Program Manager, Google AI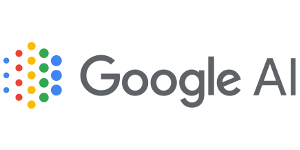 Biography
Lizzie Dorfman is a seasoned technical program manager focused on using technology and AI to positively transform healthcare, public health and biomedical research. Within Google AI she is the program management lead for the genomics team in Google Brain, where she oversees a portfolio of projects focused on combining deep learning with genomics to develop new capabilities and tools that will empower researchers, accelerate discoveries, and ultimately improve people's lives. Before joining Google, Lizzie worked for Verily Life Sciences where she oversaw clinical and molecular data analysis. Lizzie was also an early employee of 23andMe, where she launched the world's largest genetic study of Parkinson's disease. She received her PhD from the University of Washington Institute for Public Health Genetics for her research in obstetric pharmacology and placental drug transport, and her BA from Stanford University in Human Biology.
Talk
Precision Imaging: Reconceptualizing Problems And Solutions
Computer vision technologies can offer a new approach to long-standing biomedical chal-lenges, and can also enable the discovery and exploration of novel biological signals. Here we share two examples from Google AI: improving variant calling accuracy for NGS data and assessing cardiovascular risk with retinal fundus imaging.
Session Abstract – PMWC 2019 Silicon Valley
Session Synopsis: Imaging plays pivotal roles in the diagnosis, pathology staging, treatment response assessment, and the prognosis of many cancers. It is a crucial part of precision patient care and advancing at a rapid pace with innovative developments in imaging sciences, algorithm development, and an improved understanding of the complex biology of cancer. This session focus of how precision imaging may assist with optimal clinical decision-making and outcomes prediction.