M.D., Co-Founder & CEO, PathAI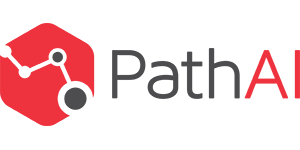 Biography
Andy earned his MD from Brown Medical School and completed residency and fellowship training in Anatomic Pathology and Molecular Genetic Pathology from Stanford University. He completed a PhD in Biomedical Informatics from Stanford University, where he developed one of the first machine-learning based systems for cancer pathology. He is board certified by the American Board of Pathology in Anatomic Pathology and Molecular Genetic Pathology. Prior to co-founding PathAI, he was on the faculty of Harvard Medical School in the Department of Pathology at Beth Israel Deaconess Medical Center. He has published over 110 papers in the fields of cancer biology, cancer pathology, and biomedical informatics.
Session Abstract – PMWC 2019 Silicon Valley
Session Synopsis: Imaging plays pivotal roles in the diagnosis, pathology staging, treatment response assessment, and the prognosis of many cancers. It is a crucial part of precision patient care and advancing at a rapid pace with innovative developments in imaging sciences, algorithm development, and an improved understanding of the complex biology of cancer. This session focus of how precision imaging may assist with optimal clinical decision-making and outcomes prediction.