Session Abstract – PMWC 2019 Silicon Valley
Session Synopsis: VC activity is booming in healthcare. As such, investments have reached record-breaking numbers, including in the AI/ML sector. This panel will discuss the future of the investment sector, how AI/ML is shaping healthcare, and what to expect in the years to come.
Ph.D., MBA, Vice President, Product Development, Business Operations and Systems Integration, Illumina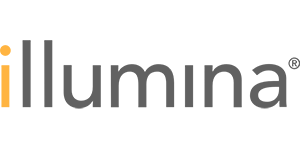 Biography
Dr. Van Zeeland has been leading innovative genomics research and development programs for the past 15 years, and is currently Vice President, Product Development Business Operations and Systems Integration at Illumina. Previously, she was co-founder and CEO of Cypher Genomics, a cloud-based genome interpretation company, which sold to Human Longevity, Inc. (HLI) in 2015. At HLI Dr. Van Zeeland served as Chief Technology Officer, directing the software and bioinformatics development for a large-scale genomics platform, and enabling health intelligence and related products. Prior to founding Cypher Genomics, she served as Director, Strategic Partnerships at the Scripps Translational Science Institute where she focused on novel public-private partnerships to accelerate translational research. She holds a Ph.D. in Neuroscience from the University of California, Los Angeles and MBA from the University of California, San Diego.
M.D., M.B.A, Managing Partner, Section 32; Chairman, Foundation Medicine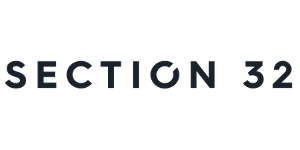 Biography
Dr. Pellini is Managing Partner of Section 32, a venture fund that invests in companies and inventors that are changing the way humans use technology and the way technology betters humanity. Previously, he served as CEO of Foundation Medicine (NASDAQ:FMI) from May 2011 until he transitioned to Chairman in February 2017. He currently serves as a member of the Board of Directors for Tango Therapeutics, Singular Genomics, Adaptive Biotechnologies, the Personalized Medicine Coalition, and the Mission Hospital Foundation, in addition to his Board Chair position with Foundation Medicine. As a physician with more than 20 years of executive experience with companies at the forefront of clinical diagnostics and genomics, Dr. Pellini brings a breadth of understanding in personalized medicine, with a particular interest and focus on defeating cancer. Dr. Pellini is a member of the President's Leadership Council at Thomas Jefferson University and Jefferson Health, as well as the Advisory Board for Mission Hospital's Cancer Institute (Provident/St. Joseph Health). Dr. Pellini received a BA from Boston College, an MBA from Drexel University and an MD from Jefferson Medical College.
Ph.D., Partner, Artiman Ventures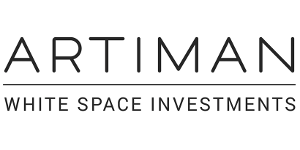 Biography
Ajit Singh is at partner at Artiman Ventures focused on early-stage technology and life science investments. He represents Artiman on the Board of Directors of CardioDx, CLICK, CORE Diagnostics, medECUBE Healthcare, Aditazz and Terapore. Prior to joining Artiman, Ajit was the CEO of Biolmagene, a Cancer Diagnostics company that was acquired by Roche in September 2010. Earlier, Ajit spent twenty years at Siemens in various CEO roles – in the US and in Germany. During this time, he concurrently served on the faculty at Princeton University. Ajit is also an Adjunct Professor in the School of Medicine at Stanford and serves on the Boards of Max Healthcare and Cadila Pharmaceuticals, based in India, and Sophie Biosciences spun out of UCLA and CalTech. Ajit has a Ph.D. in Computer Science from Columbia University, a Master's in Computer Engineering from Syracuse University and a bachelor's in Electrical Engineering from Banaras Hindu University, India. He has published two books and five patents. His annual Top-10 Book Review is carried by various blogs and reading journals in December every year.
MBA, Partner, Menlo Ventures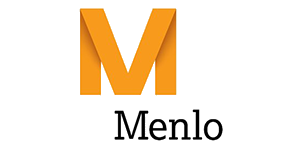 Biography
Greg Yap is a partner at Menlo Ventures, where he leads life science and digital health investing. Recent investments include Clear Labs, Epiodyne, Pliant Therapeutics, and Senti Biosciences. Prior to Menlo, Greg served as entrepreneur-in-residence at Illumina Ventures, where he focused on new genomics investments. Previously, Greg was CEO and cofounder of Biodesy, a next generation protein analysis company, and CEO and cofounder of PyrAmes, a digital health remote monitoring company. Greg also led Roche Diagnostics/Ventana's global market-leading cancer assay business, serving 20 million patients and delivering $500 million revenue per year. His operating experience also includes: GE's first healthcare entrepreneur-in-residence; chief operating officer at Cellpoint Diagnostics, an early liquid biopsy startup; vice president and general manager for genetics and molecular diagnostics at Affymetrix; and consultant for McKinsey & Company. Greg received his AB in molecular biology from Princeton University and his MBA from Stanford Graduate School of Business.