Ph.D., Partner, Artiman Ventures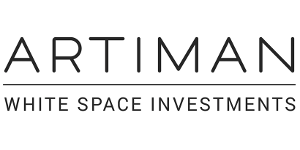 Biography
Ajit Singh is at partner at Artiman Ventures focused on early-stage technology and life science investments. He represents Artiman on the Board of Directors of CardioDx, CLICK, CORE Diagnostics, medECUBE Healthcare, Aditazz and Terapore. Prior to joining Artiman, Ajit was the CEO of Biolmagene, a Cancer Diagnostics company that was acquired by Roche in September 2010. Earlier, Ajit spent twenty years at Siemens in various CEO roles – in the US and in Germany. During this time, he concurrently served on the faculty at Princeton University. Ajit is also an Adjunct Professor in the School of Medicine at Stanford and serves on the Boards of Max Healthcare and Cadila Pharmaceuticals, based in India, and Sophie Biosciences spun out of UCLA and CalTech. Ajit has a Ph.D. in Computer Science from Columbia University, a Master's in Computer Engineering from Syracuse University and a bachelor's in Electrical Engineering from Banaras Hindu University, India. He has published two books and five patents. His annual Top-10 Book Review is carried by various blogs and reading journals in December every year.
Session Abstract – PMWC 2019 Silicon Valley
Session Synopsis: VC activity is booming in healthcare. As such, investments have reached record-breaking numbers, including in the AI/ML sector. This panel will discuss the future of the investment sector, how AI/ML is shaping healthcare, and what to expect in the years to come.