Session Abstract – PMWC 2019 Silicon Valley
Session Synopsis: Genome sequencing is now a sufficiently mature and affordable technology for clinical use. Its application promises not only to transform clinicians' diagnostic and predictive ability, but also to improve preventative therapies, monitor response to therapy, and tailor patient treatment to an individual's genetic make-up. However, this is not coming without the challenges of adapting existing regulatory, reimbursement and care pathways.
B.S., VP, Agilent Technologies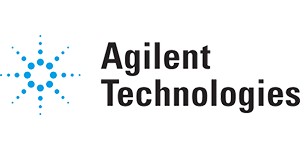 Biography
Allison Ballmer is VP at Agilent's Diagnostics and Genomics Group where she is responsible for strategy and corporate development. Allison recently served as International Business Leader at Roche Molecular Systems where she led all aspects of portfolio and strategy to advance Next Generation Sequencing platforms into the clinic. Allison has enjoyed a 15-year career in Cancer Diagnostics, spanning translational medicine to companion diagnostics. She led Global Marketing and Commercialization for the Swiss-based Molecular Diagnostics arm of Biocartis. She held various Business Development and Commercial leadership roles at Roche and began her career at Ventana Medical Systems in Quality, Regulatory and Operations Management. Allison earned her B.S. in Mechanical Engineering from Virginia Tech, and Strategy and Marketing certifications from London Business School and Cornell University. Allison also serves as a Board Director at Mission Bio, a precision medicine single cell genomics company.
M.D., Ph.D., FACP, FACMG, CMO, Natera Inc.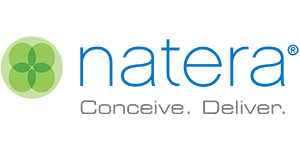 Biography
Dr. Paul R. Billings is a board-certified internist and clinical geneticist, who also holds a PhD in Immunology, from Harvard University. He worked there with Dr. Baruj Benacerraf, who subsequently received the Nobel Prize in Medicine. In 2018, Dr. Billings became the Chief Medical Officer and Senior Vice President for Medical Affairs at Natera, Inc., a global leader in human genetic testing. Dr Billings recently has been a Partner in the diagnostic medicine consultancy, the Bethesda Group, and the Managing Director of the Bethesda Group Fund. He is Chairman of PlumCare, LLc and Synergenz Biosciences Limited. He has held academic and research appointments at Harvard University, UC San Francisco, Stanford University and UC Berkeley. He co-founded the stem cell company, CBR Systems, was a Director at Ancestry.com and Signature Genomics Inc, and is co-founder and senior advisor of Fabric Genomics, Inc., a leading genome informatics firm. Until 2018, Dr. Billings was the Chairman of Biological Dynamics, a revolutionary molecular measurement platform based in San Diego, CA.
President, Boston Healthcare Associates, Inc.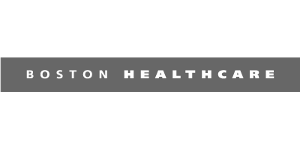 Biography
Mr. Ferrara has over 18 years of experience in life sciences consulting, working with biopharmaceutical, medical device, diagnostics, and health care IT clients in market and business development strategy. He leads the global consulting team with practice areas in reimbursement and pricing, health economics, market analysis, and business development strategy. Mr. Ferrara has extensive experience in the development of novel business approaches designed to capture evidence-based value for innovation health care technologies. Mr. Ferrara writes and speaks extensively on the subject of the value of medical technology innovation, with particular focus on pharmacogenomics, specialty pharmaceuticals, and novel therapeutic devices. Prior to his consulting role, Mr. Ferrara led a joint venture between Boston Healthcare and a non-profit research organization focused on a global electronic medical record network for the purposes of clinical trials and health outcomes research. Mr. Ferrara completed undergraduate studies at the University of Cincinnati and received a master's degree from Harvard University.
M.D., Ph.D., Founder and Executive Chairman, PierianDx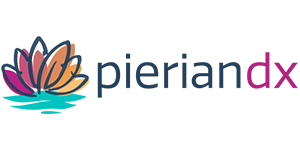 Biography
Dr. Nagarajan is trained as a physician-scientist with deep experience in molecular biology, molecular laboratory workflows and techniques. His multiple informatics subspecialties include bioinformatics, biospecimen informatics, clinical trials informatics, and medical informatics. In addition to his role at PierianDx, he currently serves on the College of American Pathologists (CAP) Molecular Oncology Committee and the Next-Generation Sequencing (NGS) Project Team and is a molecular pathology specialty inspector for the CAP. He is also an Adjunct Associate Professor at the Washington University School of Medicine Department of Pathology & Immunology.