President, Boston Healthcare Associates, Inc.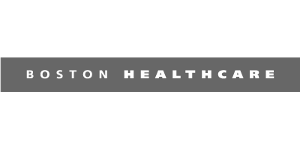 Biography
Mr. Ferrara has over 18 years of experience in life sciences consulting, working with biopharmaceutical, medical device, diagnostics, and health care IT clients in market and business development strategy. He leads the global consulting team with practice areas in reimbursement and pricing, health economics, market analysis, and business development strategy. Mr. Ferrara has extensive experience in the development of novel business approaches designed to capture evidence-based value for innovation health care technologies. Mr. Ferrara writes and speaks extensively on the subject of the value of medical technology innovation, with particular focus on pharmacogenomics, specialty pharmaceuticals, and novel therapeutic devices. Prior to his consulting role, Mr. Ferrara led a joint venture between Boston Healthcare and a non-profit research organization focused on a global electronic medical record network for the purposes of clinical trials and health outcomes research. Mr. Ferrara completed undergraduate studies at the University of Cincinnati and received a master's degree from Harvard University.
Session Abstract – PMWC 2019 Silicon Valley
Session Synopsis: Genome sequencing is now a sufficiently mature and affordable technology for clinical use. Its application promises not only to transform clinicians' diagnostic and predictive ability, but also to improve preventative therapies, monitor response to therapy, and tailor patient treatment to an individual's genetic make-up. However, this is not coming without the challenges of adapting existing regulatory, reimbursement and care pathways.