M.D., Ph.D., FACP, FACMG, CMO, Natera Inc.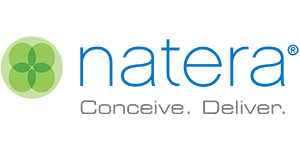 Biography
Dr. Paul R. Billings is a board-certified internist and clinical geneticist, who also holds a PhD in Immunology, from Harvard University. He worked there with Dr. Baruj Benacerraf, who subsequently received the Nobel Prize in Medicine. In 2018, Dr. Billings became the Chief Medical Officer and Senior Vice President for Medical Affairs at Natera, Inc., a global leader in human genetic testing. Dr Billings recently has been a Partner in the diagnostic medicine consultancy, the Bethesda Group, and the Managing Director of the Bethesda Group Fund. He is Chairman of PlumCare, LLc and Synergenz Biosciences Limited. He has held academic and research appointments at Harvard University, UC San Francisco, Stanford University and UC Berkeley. He co-founded the stem cell company, CBR Systems, was a Director at Ancestry.com and Signature Genomics Inc, and is co-founder and senior advisor of Fabric Genomics, Inc., a leading genome informatics firm. Until 2018, Dr. Billings was the Chairman of Biological Dynamics, a revolutionary molecular measurement platform based in San Diego, CA.
Session Abstract – PMWC 2019 Silicon Valley
Session Synopsis: Genome sequencing is now a sufficiently mature and affordable technology for clinical use. Its application promises not only to transform clinicians' diagnostic and predictive ability, but also to improve preventative therapies, monitor response to therapy, and tailor patient treatment to an individual's genetic make-up. However, this is not coming without the challenges of adapting existing regulatory, reimbursement and care pathways.