Session Abstract – PMWC 2019 Silicon Valley
Session Synopsis: AI has the potential to expedite the pre-clinical drug design and discovery process. This session will provide a dive deep into different applications and AI platforms. Potential impact of such activities on the drug discovery and development processes, and on the strategic considerations in general in the pharmaceutical industry will be discussed.
Ph.D., Co-Founder and CTO, Numerate Inc.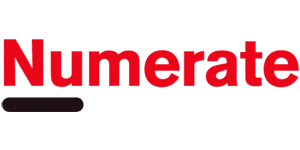 Biography
Brandon Allgood is the CTO and cofounder at Numerate, Inc, an AI driven drug discovery company.  Brandon leads research and development of Numerate's AI platform.  He also leads the data science group, is the primary technical lead on both internal and collaborative drug discovery programs and is responsible for the technology vision at Numerate. Brandon has previously served as Director of Computational Science at Numerate and as a Research Scientist at Pharmix. He received a B.S. in Physics from the University of Washington, Seattle, and a Ph.D. in Computational Physics from the University of California, Santa Cruz. Brandon has authored scientific publications in astrophysics, solid-state physics, and computational chemistry and biology and has 15 years of experience in AI, mathematical modeling, and large scale cloud and distributed computing. He advises a number of venture capital firms and start-up companies, is a founder of the Alliance for AI in Healthcare, a member of the Forbes Technology Council and a UCSC Foundation Trustee.
Biography
Daphne Koller is the CEO and Founder of insitro, a startup company that aims to rethink drug development using machine learning. She is also the Co-Chair of the Board and Co-Founder of Coursera, the largest platform for massive open online courses (MOOCs). Daphne was the Rajeev Motwani Professor of Computer Science at Stanford University, where she served on the faculty for 18 years. She has also been the Chief Computing Officer of Calico, an Alphabet company in the healthcare space. She is the author of over 200-refereed publications appearing in venues such as Science, Cell, and Nature Genetics. Daphne was recognized as one of TIME Magazine's 100 most influential people in 2012 and Newsweek's 10 most important people in 2010.
Ph.D., Founder and CEO, BIOAGE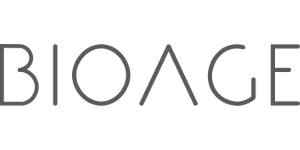 Biography
Kristen leads BIOAGE in its mission to develop a broad pipeline of therapies that target aging in order to increase healthspan and address chronic diseases. Kristen draws from a deep background in aging research and systems biology to develop BIOAGE's data-driven approach to identify and target the molecular pathways that drive aging. Kristen received her PhD in Medical Biophysics from the University of Toronto, followed by postdoctoral training at Stanford University where she was a fellow of the Ellison Medical Foundation / American Federation for Aging Research. She has over 10 years of experience developing novel bioinformatics approaches for data-driven investigation into the mechanisms of aging and age-related disease, with 19 published papers spanning computational drug discovery, biomarkers of aging, and the genetics of exceptional human longevity.
Biography
Gini Deshpande, PhD, is founder & CEO of NuMedii, a next generation biopharma company that pioneered the use of artificial intelligence and advanced data sciences to rapidly discover new precision therapeutics. As CEO, she structured critical partnerships with several large pharma companies and raised Series A from top tier VC firms. Previously, she helped Affymetrix and other companies with market development strategies for their ground-breaking technologies. She led innovation at Children's Hospital Boston for the creation of new devices for the tiniest of patients and vaccines for the developing world. Gini helped commercialize early stage technologies in research tools, diagnostics & therapeutics and has closed licensing deals worth several million. Gini received her MS from the University of Pune (India), her PhD in Biological Sciences from Purdue University, and did post-doctoral work at the Massachusetts General Hospital.
Ph.D., General Partner, Andreessen Horowitz

Biography
Vijay Pande is a general partner at Andreessen Horowitz where he leads the firm's investments in companies at the cross section of biology and computer science including areas such as the application of computation, machine learning, and artificial intelligence into biology and healthcare as well as the application of novel transformative scientific advances. Previously, Vijay was the Henry Dreyfus Professor of Chemistry and Professor of Structural Biology and of Computer Science at Stanford University. He led a team of researchers pioneering computational methods and their application to medicine and biology, resulting in over 200 publications, two patents, and two novel drug treatments. Concurrently, he was the director of the Biophysics program at Stanford, where he led a team of over 50 Stanford faculty members and propelled the program to the top in the country. Vijay received a BA in Physics from Princeton University and a PhD in Physics from MIT.