Ph.D., Founder and CEO, BIOAGE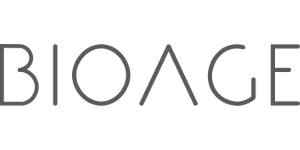 Biography
Kristen leads BIOAGE in its mission to develop a broad pipeline of therapies that target aging in order to increase healthspan and address chronic diseases. Kristen draws from a deep background in aging research and systems biology to develop BIOAGE's data-driven approach to identify and target the molecular pathways that drive aging. Kristen received her PhD in Medical Biophysics from the University of Toronto, followed by postdoctoral training at Stanford University where she was a fellow of the Ellison Medical Foundation / American Federation for Aging Research. She has over 10 years of experience developing novel bioinformatics approaches for data-driven investigation into the mechanisms of aging and age-related disease, with 19 published papers spanning computational drug discovery, biomarkers of aging, and the genetics of exceptional human longevity.
Session Abstract – PMWC 2019 Silicon Valley
Session Synopsis: AI has the potential to expedite the pre-clinical drug design and discovery process. This session will provide a dive deep into different applications and AI platforms. Potential impact of such activities on the drug discovery and development processes, and on the strategic considerations in general in the pharmaceutical industry will be discussed.