Co-founder and Managing Partner, Deep Knowledge Ventures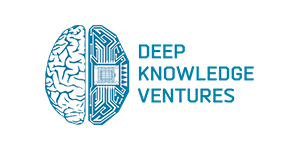 Biography
Dmitry Kaminskiy is an innovative entrepreneur and investor who is active in the fields of BioTech, FinTech, BlockChain and Artificial Intelligence. He is a thought leader in the field of ultra-innovative technologies and a frequent speaker on the topic of AI and Longevity. During the last year he spoke at conferences organized in London by The Economist "Aging Societies and The Business of Longevity", Financial Times "Smart Machines vs Smart People", at the Future Finance Forum in Seoul "AI in Finance" and several others at the Oxford and Cambridge Universities. He strongly believes in the fact that humans should live longer healthier lives. His biggest interest is anti-aging and healthy longevity, which he has engaged in business, research, and public activities.
Session Abstract – PMWC 2018 Silicon Valley
The successful Company Competition Track has been accompanying the Annual Personalized Medicine World Conference since 2010 with the goal to assist developing and emerging startup companies in Diagnostics, Therapeutics, and Health Tech, to increase their visibility, provide them with a platform to present to a group of leading investors, as well as to potential clients and partners so they can succeed on their path forward.
Confirmed Selected Companies:
The successful Company Competition Track has been accompanying the Annual Personalized Medicine World Conference since 2010 with the goal to assist developing and emerging startup companies in Diagnostics, Therapeutics, and Health Tech, to increase their visibility, provide them with a platform to present to a group of leading investors, as well as to potential clients and partners so they can succeed on their path forward. Confirmed Selected Companies: