Ph.D., MBA, Partner, Illumina Ventures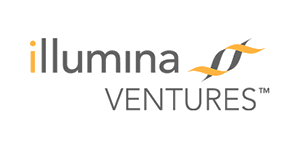 Biography
At Illumina Ventures, Alexis focuses on investing in early-stage genomics technology platforms and applications in life science tools, diagnostics, therapeutics, and digital health. Prior to Illumina Ventures, Alexis was a principal at WuXi Apptec Corporate Venture Fund and then WuXi Healthcare Ventures, a U.S.-China cross-border life science venture capital firm. Alexis was instrumental in investments in Twist Bioscience, 23andme, Juno Therapeutics, Syros Pharmaceuticals, Unity Biotechnology, Vivace Therapeutics, Medeor Therapeutics, Ideaya Therapeutics, and Lumo Bodytech. Before joining WuXi, Alexis was a venture investment consultant at ARCH Venture Partners, where she evaluated early-stage life science and physical science opportunities and was involved in the founding of Twist Bioscience and the investment in Nextcode Health. Earlier in her career, Alexis worked as a senior scientist at Merck in early drug discovery, at Roche in virology translational research and clinical trial development, and at Life Technologies in molecular diagnostics and next-generation sequencing.
Session Abstract – PMWC 2018 Silicon Valley
The successful Company Competition Track has been accompanying the Annual Personalized Medicine World Conference since 2010 with the goal to assist developing and emerging startup companies in Diagnostics, Therapeutics, and Health Tech, to increase their visibility, provide them with a platform to present to a group of leading investors, as well as to potential clients and partners so they can succeed on their path forward.
Confirmed Selected Companies:
The successful Company Competition Track has been accompanying the Annual Personalized Medicine World Conference since 2010 with the goal to assist developing and emerging startup companies in Diagnostics, Therapeutics, and Health Tech, to increase their visibility, provide them with a platform to present to a group of leading investors, as well as to potential clients and partners so they can succeed on their path forward. Confirmed Selected Companies: