M.D., MPH, Director, Morris Kahn and Maccabi Research & Innovation Institute, ISRAEL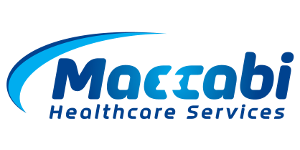 Biography
Prof. Varda Shalev, MD MPH, is the head of the Morris Kahn and Maccabi Research & Innovation Institute , and a faculty member at the Tel-Aviv University School of Public Health (TAU SPH). Side by side to here senior level roles, Prof. Shalev is an active primary care physician in Maccabi Healthcare Services (MHS) sick fund. With an MD degree from Ben-Gurion University Medical School, she completed her residency in family medicine and earned an MPA in Health Public Administration at Clark University. After a two-year fellowship in medical informatics at the Johns Hopkins University Hospital, Prof. Shalev established the Medical Informatics Department at Maccabi . Prior to her current position, Prof. Shalev has served as the director of Primary Care Division at MHS and implemented several structural reforms in the provision of care. Prof. Shalev teaches regularly at the TAU. She has authored or co-authored over 190 publications in peer-reviewed journals.
Session Abstract – PMWC 2019 Silicon Valley
Session Synopsis: Genomics is entering the provider setting at scale, and forward-thinking health systems are leading the way. What internal and external policies are challenged? What are the technical barriers? And what has been the payoff so far?