Session Abstract – PMWC 2019 Silicon Valley
Session Synopsis: Genomics is entering the provider setting at scale, and forward-thinking health systems are leading the way. What internal and external policies are challenged? What are the technical barriers? And what has been the payoff so far?
Strategic Global Client Lead, Google Cloud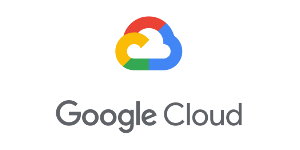 Biography
At Google Cloud, Shweta is the strategic client lead responsible for Healthcare and Life Sciences. Shweta has quickly risen through the ranks as a well-known innovator, game-changer, and relationship ambassador. With 18+ years' experience in clinical research, Healthcare and Bio Tech, she has proven time and time again how valuable relationships can be by enabling dozens of start-up firms with access to capital from Federal grants and VC firms alike. She brings an eye for detail, winning contract negotiations, and financial insight to support her commercial partnership strategy expertise. A position was created just for her, after excelling in a Commercial Partnering and Strategy role at Genentech. She has been the recipient of multiple awards at Genentech, including two "Innovation Awards," "MVP Award," and more. Shweta brings an impressive network of established healthcare system relationships across Digital Health & Technology, Investor, Pharmaceutical, Medical Device, and Hospital Systems Industries. She is passionate about keeping current with trends in medical devices, data, wearables, IoT, EHR, and machine learning. Since joining Google, Shweta develops and manages a variety of customer and partnership relationships while identifying new opportunities.
M.D., Ph.D., Executive Director for Sanford Imagenetics Research Center on Genomic & Molecular Medicine and Executive Clinical Director of the Sanford Genetics Laboratories, Sanford Health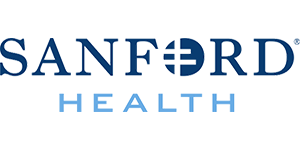 Biography
As a physician–scientist, Neal has focused on genetic medicine, namely, precision medicine and precision prevention. At Sanford Health, he has pioneered an approach to precision prevention. Neal received his MD and PhD from Case Western Reserve University. He trained in Pediatrics at the University of Washington and in Clinical Genetics at the University of Toronto. He completed postdoctoral training at Baylor College of Medicine, where he also served as clinical and research faculty. He has characterized the genetic basis and the molecular pathophysiology of several disorders and promoted novel therapeutic interventions, co-founded the Rare Disease Foundation, and developed and directed the research laboratory of the Undiagnosed Diseases Program at NIH where he pioneered a scalable model for translational research and precision medicine.
M.D., MPH, Director, Morris Kahn and Maccabi Research & Innovation Institute, ISRAEL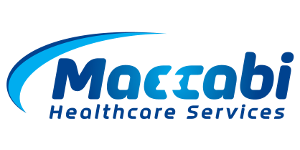 Biography
Prof. Varda Shalev, MD MPH, is the head of the Morris Kahn and Maccabi Research & Innovation Institute , and a faculty member at the Tel-Aviv University School of Public Health (TAU SPH). Side by side to here senior level roles, Prof. Shalev is an active primary care physician in Maccabi Healthcare Services (MHS) sick fund. With an MD degree from Ben-Gurion University Medical School, she completed her residency in family medicine and earned an MPA in Health Public Administration at Clark University. After a two-year fellowship in medical informatics at the Johns Hopkins University Hospital, Prof. Shalev established the Medical Informatics Department at Maccabi . Prior to her current position, Prof. Shalev has served as the director of Primary Care Division at MHS and implemented several structural reforms in the provision of care. Prof. Shalev teaches regularly at the TAU. She has authored or co-authored over 190 publications in peer-reviewed journals.
Biography
Dr. Compton-Phillips oversees Clinical Care for Providence St. Joseph Health, focused on creating high-value health outcomes for every individual seen. Key interest areas include developing cutting edge care through research, advanced access to care through innovation, highly reliable care processes through physician partnerships and systems design, and building the healthcare workforce of the future. Dr. Compton-Phillips has an extensive background in directing patient care programs and leading health care organizations to broad-based improvements. Prior to joining Providence in August, 2015, Dr. Compton-Phillips served as the chief quality officer at the Permanente Federation where she focused on improving the value of care delivery. During her tenure, Dr. Compton-Phillips was a key organizational leader in developing capacity in patient-driven design, enhancing clinical outcomes and the care experience, and addressing the affordability of care.
M.D., Ph.D., Chief Genomics Officer (CGO), UCSF Health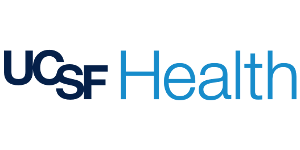 Biography
Dr. Aleksandar Rajkovic was the Professor and Marcus Allen Hogge Chair in Reproductive Sciences, the Director of the Division of Reproductive Genetics and Medical Director for the Pittsburgh Cytogenetic and Genomic Laboratories in the Department of Obstetrics, Gynecology and Reproductive Sciences at the University of Pittsburgh. He recently moved to UCSF to be the Chief Genomics Officer. He serves as the Medical Director and Chief of the Center for Genetic and Genomic Medicine (CGGM) that organizes, coordinates and oversees Clinical Genetics and Genomics Services across the entire UCSF Health System. He is also Stuart Lindsay Distinguished Professor in Experimental Pathology I, member of the American Society of Clinical Investigator and American Association of Physicians. His research interests lie in basic and translational medical sciences in the area of reproductive genetics. Dr. Rajkovic discovered numerous genes that play critical roles in reproductive tract development, male and female infertility, and uterine tumors. He has been at the forefront of applying cutting edge genomic technologies to reproductive diagnostics, including prenatal diagnosis, preimplantation genetic screening, and perinatal genomics. He has made significant contributions to non-invasive diagnosis of submicroscopic deletions, design and utility of dense X chromosome arrays, and utility of genome wide detection of copy number variants in prenatal diagnosis. His current interests lie in whole genome applications towards population based health prediction and prevention, as well as elimination of Mendialian disorders.