Host & Producer, Mendelspod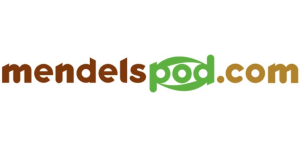 Biography
Theral Timpson hosts Mendelspod, one of precision medicine's most popular podcasts. Along with interviewing the who's who in the life sciences, Theral is a regular blogger and frequent speaker, emcee and advisor for life science conferences and related events. In 2018, Theral began producting a new podcast devoted entirely to the topic of genetic counseling, The Beagle Has Landed hosted by Laura Hercher. Theral actively mentors in Silicon Valley those seeking careers in life science and media. Mr. Timpson has over 20 years experience establishing and growing companies in the life science industry.
Session Abstract – PMWC 2019 Silicon Valley
Session Synopsis: Genome sequencing is now a sufficiently mature and affordable technology for clinical use. Its application promises not only to transform clinicians' diagnostic and predictive ability, but also to improve preventative therapies, monitor response to therapy, and tailor patient treatment to an individual's genetic make-up. However, this is not coming without the challenges of adapting existing regulatory, reimbursement and care pathways.