Session Abstract – PMWC 2019 Silicon Valley
Session Synopsis: Biobanking is crucial to biomedicine. Biobanks are changing the face of medical research by making available a wealth of material needed for broad research, to investigate cancerous tissues, allow access to healthy controls, and more. This session features leaders from across several organizations – Astra Zeneca, Duke, Maccabi Research Institute, and Quintiles – discussing the importance, as well as the challenges of biobanking for personalized medicine, touching on various population-based applications, data access policy, and other aspects of building and maintaining a biobank.
Ph.D., Deputy Director, UCLA Institute for Precision Health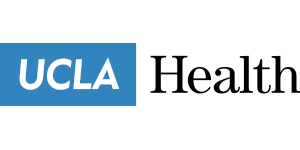 Biography
Dr. Lajonchere is the Deputy Director for the UCLA Institute for Precision Health and Adjunct Professor in the Department of Neurology at the David Geffen School of Medicine at UCLA. Her background reflects a wide range of professional, clinical, and research experience across CNS disorders. She has spent her career on cross-cutting issues in psychiatric genetics and translational medicine. Through the Institute, Dr. Lajonchere worked collaboratively with thought leaders across the state of California to advance precision medicine and improve outcomes for patients. Prior to UCLA, Dr. Lajonchere held faculty appointments at USC where she conducted her own NIH research, and served as VP of Clinical Programs for Autism Speaks. More recently, she served as the Chief Scientific Officer for Cognoa, Inc, a digital healthcare company in Palo Alto and consults for several tech start-ups in the autism space focused on AI, robotics, and targeted therapeutics.
Biography
Manager of "Tipa", the first population based biobank in Israel, within the Maccabi Healthcare Services institute for research and innovation. Leading all biobank related activities since first devised early-2016. Responsible for planning the execution road-map, facilitating the successful biobank launch and continued scaling-up of biobank activities since then. Daniella has a multi-disciplinary background with a BSc in Psycho-Biology, and an MSc in Business Management & advanced Biology, a combined program of the Hebrew university in Jerusalem. Prior to Maccabi, Daniella worked for 10 years at Teva Pharmaceuticals. During this time she utilized and developed analytical and strategic skills as well as gaining extensive experience in complex project management.
Biography
As Director of the CAP-accredited BRPC, Dr. McCall serves as principal investigator for Duke's institutional research biobanking protocol which has gathered the informed consent of over 5,000 patient-participants so far. She co-leads the Precision Cancer Medicine Initiative at Duke which includes maximizing access to anatomic and genomic pathology data for research and facilitating Duke's participation in the American Association of Cancer Research's 'GENIE' data-sharing project. Dr. McCall is a member of the International Society of Biological and Environmental Repositories (ISBER) Standards Committee and is currently serving as the Vice-chair of the Biorepository Accreditation Program Committee of the College of American Pathologists (CAP). She is an Associate Professor of Pathology at Duke University who is also board-certified in Clinical Informatics. She is a GI Pathologist with a focus on esophageal cancer who has served on many translational science investigations including The Cancer Genome Atlas (TCGA) GI projects.
Ph.D., Assistant Professor Of Biomedical Data Science, Stanford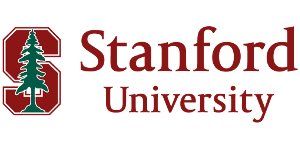 Biography
Manuel is an Assistant Professor in the Department of Biomedical Data Science at Stanford University in Stanford, California. Manuel has a Bachelor of Science in Mathematics from the Massachusetts Institute of Technology, and a Doctor of Philosophy in Human Genetics from the Nuffield Department of Clinical Medicine at Oxford University where he was a Clarendon Scholar. He did additional training at the Broad Institute in Cambridge, Massachusetts where he led the Helmsley Inflammatory Bowel Disease Exome Sequencing Program to understand the genetic factors that contribute to ulcerative colitis and Crohn's disease risk.