Ph.D., Assistant Professor Of Biomedical Data Science, Stanford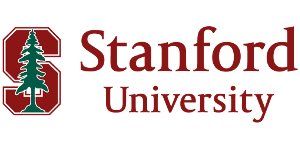 Biography
Manuel is an Assistant Professor in the Department of Biomedical Data Science at Stanford University in Stanford, California. Manuel has a Bachelor of Science in Mathematics from the Massachusetts Institute of Technology, and a Doctor of Philosophy in Human Genetics from the Nuffield Department of Clinical Medicine at Oxford University where he was a Clarendon Scholar. He did additional training at the Broad Institute in Cambridge, Massachusetts where he led the Helmsley Inflammatory Bowel Disease Exome Sequencing Program to understand the genetic factors that contribute to ulcerative colitis and Crohn's disease risk.
Session Abstract – PMWC 2019 Silicon Valley
Session Synopsis: Biobanking is crucial to biomedicine. Biobanks are changing the face of medical research by making available a wealth of material needed for broad research, to investigate cancerous tissues, allow access to healthy controls, and more. This session features leaders from across several organizations – Astra Zeneca, Duke, Maccabi Research Institute, and Quintiles – discussing the importance, as well as the challenges of biobanking for personalized medicine, touching on various population-based applications, data access policy, and other aspects of building and maintaining a biobank.