Session Abstract – PMWC 2020 Silicon Valley
Session Synopsis: Machine learning is revolutionizing the potential of imaging for precision medicine. To realize that potential, we need not only expand rigorous ML research, but also solve several big-picture challenges in this emerging field. This panel will feature experts from research and industry to briefly highlight several use cases and then discuss bigger challenges such as data security and sharing, models for federated development of machine learning solutions, and the need for shared platforms and tools.
M.D., Assistant Professor of Medicine, University of California, San Francisco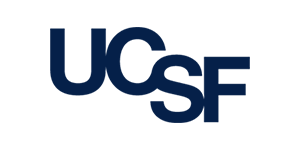 Biography
Dr. Rima Arnaout is Assistant Professor of Medicine, member of the Bakar Computational Health Sciences Institute, and faculty in the graduate program in Biological and Medical Informatics at the University of California, San Francisco. She is a physician-scientist with a strong background in genetics, clinical research and programming, and a practicing cardiologist board-certified in multi-modality cardiovascular imaging. Dr. Arnaout is currently developing computational methods to bring precision phenotyping to cardiovascular imaging for both research and clinical use. Dr. Arnaout is the recipient of the Sarnoff Cardiovascular Research Foundation Fellow and Scholar awards. She completed her undergraduate degree at the Massachusetts Institute of Technology, her MD at Harvard Medical School, her internal medicine residency at Massachusetts General Hospital, and her cardiology fellowship and imaging training at the University of California, San Francisco.
M.B.A, Global head, Healthcare and Life Sciences Partnerships, NVIDIA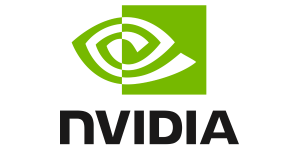 Biography
Carla Leibowitz is a growth and innovation executive currently heading healthcare AI partnerships at NVIDIA. Prior, she led Corporate Development and Strategy at Arterys, the first company to achieve FDA clearances for several products that combine cloud computing and artificial intelligence. She has an MBA from the Stanford Graduate School of Business and engineering degrees from both MIT and Stanford. Prior to joining Arterys, Carla spent 3 years at Bain & Company, consulting for top biotech, diagnostic and hospital clients. At the beginning of her career, Carla designed medical devices and led device development teams at several companies and has more than 16 patents under her name.
M.D., Medical Officer, Devices and Services , Amazon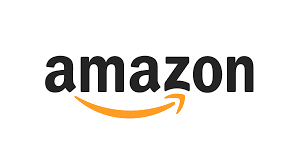 Biography
Prior to joining Amazon, Dr. Maulik Majmudar was Associate Director of the Healthcare Transformation Lab at Massachusetts General Hospital, and an Assistant Professor at Harvard Medical School, where he was responsible for the identification, validation, and implementation of digital health solutions to improve care delivery as well as the patient and provider experience. Dr. Majmudar was also a founding member and chief clinical officer of Quanttus, Inc. a venture-backed medical wearables startup that was developing a novel wrist-based device for continuous cuffless blood pressure monitoring. Dr. Majmudar attended Northwestern University Feinberg School of Medicine and then completed residency training in Internal Medicine at The Johns Hopkins Hospital, followed by a cardiovascular medicine fellowship at the Brigham and Women's Hospital. He also holds two patents and has had several publications in high-impact journals, such as Nature, Circulation, and JAMA.
SM, M.D., FACC, Executive Director, Health Technology Innovation, Innovation Ventures/UCSF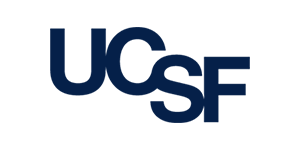 Biography
At Innovation Ventures, whose mission is to commercialize UCSF's medical discoveries, Dr. Lesh focuses on high-value digital health and medical device opportunities, mentors faculty-entrepreneurs and start-ups, and has ultimate responsibility for Catalyst, UCSF's translational accelerator. Dr. Lesh earned undergraduate and graduate degrees in computer science and biomedical engineering from MIT before attending medical school at UCSF. He was chief of cardiac electrophysiology at UCSF, and subsequently founded and was CEO of a number of successful medtech ventures. He pioneered several procedures for treating cardiac arrhythmias, and is the author of over 300 scientific papers, book chapters and books. Dr. Lesh holds over 200 patents, including the foundational method for pulmonary vein isolation (PVI) for atrial fibrillation, left atrial appendage occlusion (LAAO) to prevent stroke, and catheter-based treatment of mitral valve disease.
Ph.D., Director of Engineering, Artificial Intelligence Group, Siemens Healthineers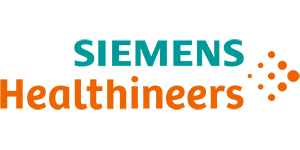 Biography
Bimba Rao has over 20 years of experience in R&D and product development in healthcare and the medical device industry. She currently heads the global Artificial Intelligence engineering team at Siemens Healthineers Ultrasound. She is focused on applying the latest innovations in AI to imaging system reliability, usability and automation. Bimba has led teams in successfully delivering signal processing and image processing algorithms for image guidance of surgical procedures. She has a PhD from Duke University in electrical engineering.