M.D., Medical Officer, Devices and Services , Amazon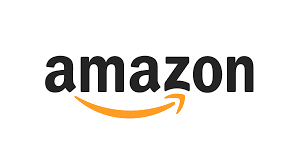 Biography
Prior to joining Amazon, Dr. Maulik Majmudar was Associate Director of the Healthcare Transformation Lab at Massachusetts General Hospital, and an Assistant Professor at Harvard Medical School, where he was responsible for the identification, validation, and implementation of digital health solutions to improve care delivery as well as the patient and provider experience. Dr. Majmudar was also a founding member and chief clinical officer of Quanttus, Inc. a venture-backed medical wearables startup that was developing a novel wrist-based device for continuous cuffless blood pressure monitoring. Dr. Majmudar attended Northwestern University Feinberg School of Medicine and then completed residency training in Internal Medicine at The Johns Hopkins Hospital, followed by a cardiovascular medicine fellowship at the Brigham and Women's Hospital. He also holds two patents and has had several publications in high-impact journals, such as Nature, Circulation, and JAMA.
Session Abstract – PMWC 2020 Silicon Valley
Session Synopsis: Machine learning is revolutionizing the potential of imaging for precision medicine. To realize that potential, we need not only expand rigorous ML research, but also solve several big-picture challenges in this emerging field. This panel will feature experts from research and industry to briefly highlight several use cases and then discuss bigger challenges such as data security and sharing, models for federated development of machine learning solutions, and the need for shared platforms and tools.