Ph.D., Director of Engineering, Artificial Intelligence Group, Siemens Healthineers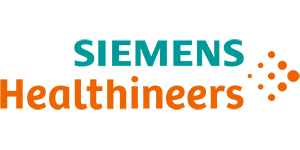 Biography
Bimba Rao has over 20 years of experience in R&D and product development in healthcare and the medical device industry. She currently heads the global Artificial Intelligence engineering team at Siemens Healthineers Ultrasound. She is focused on applying the latest innovations in AI to imaging system reliability, usability and automation. Bimba has led teams in successfully delivering signal processing and image processing algorithms for image guidance of surgical procedures. She has a PhD from Duke University in electrical engineering.
Session Abstract – PMWC 2020 Silicon Valley
Session Synopsis: Machine learning is revolutionizing the potential of imaging for precision medicine. To realize that potential, we need not only expand rigorous ML research, but also solve several big-picture challenges in this emerging field. This panel will feature experts from research and industry to briefly highlight several use cases and then discuss bigger challenges such as data security and sharing, models for federated development of machine learning solutions, and the need for shared platforms and tools.