Session Abstract – PMWC 2020 Silicon Valley
Session Synopsis: The advent of immunotherapy has revolutionized cancer treatment. Specifically, the development of antibodies that target and block signaling through immune checkpoints has led to promising clinical results in a variety of cancers. Antibodies against immune checkpoints such as CTLA-4, PD-1, and PD-L1 have received FDA approval for the treatment of a growing number of solid tumors. Despite the success of single-agent immune checkpoint blockade therapy, clinical benefit has been limited to a minority of patients. This session will explore emerging checkpoint inhibitors and other immunomodulatory agents designed to further improve clinical response rates and outcomes.
Ph.D., Senior Data Scientist, Parker Institute for Cancer Immunotherapy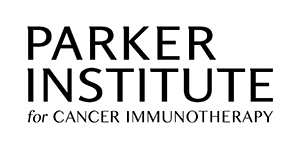 Biography
Danny Wells is a scientist with a passion for translating insights from multi-omic data analysis into clinically actionable results. At the Parker Institute, Danny drives development and execution of programs within reverse translational medicine, including programs in PD-1 resistance, the immune landscape of castration resistant prostate cancer, and neoantigen discovery (TESLA). His has published more than a dozen papers journals such as Nature, Nature Medicine, and Cancer Discovery and he is an internationally recognized speaker on topics at the intersection of cancer immunotherapy and data science. Before joining the Parker Institute Danny was a biophysics postdoc studying the origin of animal multicellularity at UC-Berkeley, and completed his Ph.D. in applied math at Northwestern.
M.D.,Ph.D., Associate Professor, MD Anderson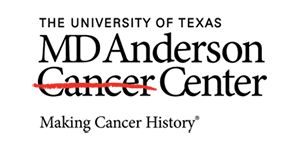 Biography
Elizabeth Mittendorf focuses her clinical and laboratory efforts on the study of breast cancer with a specific interest in immunotherapy. Dr. Mittendorf has been the principal investigator on numerous trials investigating cancer vaccines, including the phase III PRESENT study evaluating a CD8 T-cell-eliciting vaccine in the adjuvant setting, and an investigator-initiated multicenter phase II trial investigating vaccination in combination with trastuzumab in HER2-positive patients. She is also the principal investigator on two investigator-initiated presurgical studies evaluating immune checkpoint blockade agents in breast cancer patients. The current focus of her laboratory work is determining the impact of standard and experimental therapies on immunologic aspects of the tumor microenvironment to inform rational trials of immunotherapeutic agents in breast cancer. She is also investigating novel targets for vaccine strategies. In addition to her work evaluating breast tumor immunology and immunotherapy, Dr. Mittendorf has published extensively on a multitude of subjects related to breast cancer and surgical management of the disease, to include incorporation of biologic factors into staging, management of the axilla, and surgery following receipt of neoadjuvant chemotherapy.
M.D.,Ph.D. Director of Melanoma Clinical Research and Early Drug Development at the Department of Melanoma Medical Oncology, University of Texas MD Anderson Cancer Center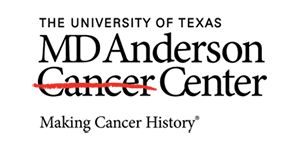 Biography
Dr. Tawbi joined MD Anderson in 2015 and in addition to being a melanoma clinician, he develops and conducts multiple clinical trials with translational endpoints in melanoma, sarcoma, and immunotherapy. His role at MD Anderson includes providing the vision and direction of clinical translational research at the Department of Melanoma Medical Oncology and enhance the operations of the clinical research staff. The primary focus of his research has been early phase studies of novel agents in melanoma and sarcoma. Dr. Tawbi have designed, and conducted several Phase I and Phase II studies in both diseases. Specifically he participated in the early studies of targeted agents (vemurafenib, dabrafenib, and trametinib) and immunotherapy agents (nivolumab and pembrolizumab). He has been interested in the study of special populations including patients with organ dysfunction and patients with melanoma brain metastases. Given that patients with melanoma brain metastases have been traditionally excluded from clinical trials, Dr. Tawbi has participated, conducted and led multicenter Phase II studies dedicated to this population and have recently shown that the combination of ipilimumab and nivolumab in untreated melanoma brain metastases is safe and has a high rate of durable responses exceeding 55%.
Ph.D., Professor of Neurosurgery and Molecular & Medical Pharmacology, UCLA School of Medicine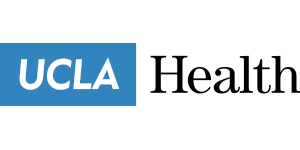 Biography
Dr. Prins's is a member of the Parker Institute for Cancer Immunotherapy, the Jonsson Comprehensive Cancer Center, and Basic Science PI of the UCLA SPORE in Brain Cancer. Dr. Prins is a tumor immunologist with more than 20 years of experience in brain tumor immunotherapy, pre-clinical models, and clinical trials of malignant glioma patients. His research group studies immune-based therapies for the treatment of central nervous system (CNS) tumors. Currently, patients presenting with such malignancies are left with few treatment options. His research group is attempting to apply what we learn from pre-clinical models towards the implementation of immunotherapy clinical trials for brain tumor patients. Their work is currently involved in the following pre-clinical and clinical studies.