M.D.,Ph.D., Associate Professor, MD Anderson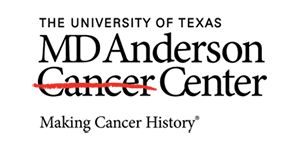 Biography
Elizabeth Mittendorf focuses her clinical and laboratory efforts on the study of breast cancer with a specific interest in immunotherapy. Dr. Mittendorf has been the principal investigator on numerous trials investigating cancer vaccines, including the phase III PRESENT study evaluating a CD8 T-cell-eliciting vaccine in the adjuvant setting, and an investigator-initiated multicenter phase II trial investigating vaccination in combination with trastuzumab in HER2-positive patients. She is also the principal investigator on two investigator-initiated presurgical studies evaluating immune checkpoint blockade agents in breast cancer patients. The current focus of her laboratory work is determining the impact of standard and experimental therapies on immunologic aspects of the tumor microenvironment to inform rational trials of immunotherapeutic agents in breast cancer. She is also investigating novel targets for vaccine strategies. In addition to her work evaluating breast tumor immunology and immunotherapy, Dr. Mittendorf has published extensively on a multitude of subjects related to breast cancer and surgical management of the disease, to include incorporation of biologic factors into staging, management of the axilla, and surgery following receipt of neoadjuvant chemotherapy.
Session Abstract – PMWC 2020 Silicon Valley
Session Synopsis: The advent of immunotherapy has revolutionized cancer treatment. Specifically, the development of antibodies that target and block signaling through immune checkpoints has led to promising clinical results in a variety of cancers. Antibodies against immune checkpoints such as CTLA-4, PD-1, and PD-L1 have received FDA approval for the treatment of a growing number of solid tumors. Despite the success of single-agent immune checkpoint blockade therapy, clinical benefit has been limited to a minority of patients. This session will explore emerging checkpoint inhibitors and other immunomodulatory agents designed to further improve clinical response rates and outcomes.