M.D.,Ph.D. Director of Melanoma Clinical Research and Early Drug Development at the Department of Melanoma Medical Oncology, University of Texas MD Anderson Cancer Center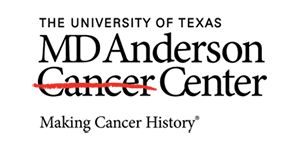 Biography
Dr. Tawbi joined MD Anderson in 2015 and in addition to being a melanoma clinician, he develops and conducts multiple clinical trials with translational endpoints in melanoma, sarcoma, and immunotherapy. His role at MD Anderson includes providing the vision and direction of clinical translational research at the Department of Melanoma Medical Oncology and enhance the operations of the clinical research staff. The primary focus of his research has been early phase studies of novel agents in melanoma and sarcoma. Dr. Tawbi have designed, and conducted several Phase I and Phase II studies in both diseases. Specifically he participated in the early studies of targeted agents (vemurafenib, dabrafenib, and trametinib) and immunotherapy agents (nivolumab and pembrolizumab). He has been interested in the study of special populations including patients with organ dysfunction and patients with melanoma brain metastases. Given that patients with melanoma brain metastases have been traditionally excluded from clinical trials, Dr. Tawbi has participated, conducted and led multicenter Phase II studies dedicated to this population and have recently shown that the combination of ipilimumab and nivolumab in untreated melanoma brain metastases is safe and has a high rate of durable responses exceeding 55%.
Session Abstract – PMWC 2020 Silicon Valley
Session Synopsis: The advent of immunotherapy has revolutionized cancer treatment. Specifically, the development of antibodies that target and block signaling through immune checkpoints has led to promising clinical results in a variety of cancers. Antibodies against immune checkpoints such as CTLA-4, PD-1, and PD-L1 have received FDA approval for the treatment of a growing number of solid tumors. Despite the success of single-agent immune checkpoint blockade therapy, clinical benefit has been limited to a minority of patients. This session will explore emerging checkpoint inhibitors and other immunomodulatory agents designed to further improve clinical response rates and outcomes.