Session Abstract – PMWC 2019 Silicon Valley
Session Synopsis: A growing number of hospitals are offering predictive medicine by screening entire populations or specific subgroups for genetic information in order to target interventions for common disorders such as heart disease, diabetes, and cancer. Such screening can help identify groups at risk so that primary- or secondary-prevention efforts can be initiated.
Biography
Lisa Alderson is the Co-Founder and CEO of Genome Medical, Inc., a digital health company bringing genetics to everyday life. Through its nationwide genomics telehealth service, Genome Medical provides expert genetic healthcare for individuals and their families to improve health and well being. Prior, Ms. Alderson served as the Chief Commercial Officer and Chief Strategy Officer of Invitae (NYSE: NVTA), a rapidly growing genetic information company. She was also the former CEO and president of CrossLoop Inc., a marketplace for technical services (acquired by Nasdaq: AVG). Prior to that, she was part of the start-up team at Genomic Health Inc. (Nasdaq: GHDX), president of Cinema Circle Inc., (acquired by Nasdaq: GAIA) and the former manager of strategic planning at The Walt Disney Co. She has an MBA with distinction from Harvard Business School and a B.A. from Colorado State University, where she graduated Summa Cum Laude.
M.D., Chief, General Primary Care; Division of Primary Care and Population Health, Stanford University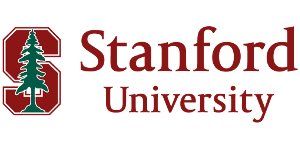 Biography
Dr. Megan Mahoney is the Chief of General Primary Care in the Division of Primary Care and Population Health at Stanford University where she oversees primary care redesign, precision health, and population health initiatives for the network of primary care faculty practices at Stanford Health Care. She relies on a close collaboration between health care administration, researchers, and medical education which is essential for ensuring a learning health system at Stanford Medicine. Her career has focused on developing innovative and transformational approaches to integrated, team-based primary care that empowers patients, health care providers, and communities in the U.S. and globally.
M.D., FACMG, Medical Director, Mark R. Neaman Center for Personalized Medicine, NorthShore University HealthSystem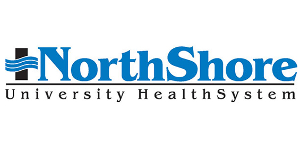 Biography
Dr. Hulick is the Medical Director of the Mark R. Neaman Center for Personalized Medicine and Division Head for the Center for Medical Genetics at NorthShore University HealthSystem, which applies genomic information to prevention, diagnosis and treatment of human disease with the vision to bring genomics guided care to every patient and their family. He joined NorthShore as an attending physician in medical genetics in 2008 and became Division Head of Medical Genetics in 2012. Dr. Hulick also serves as a Clinical Assistant Professor in the Department of Human Genetics at the University of Chicago Pritzker School of Medicine. Previously, he served as an attending physician in medical genetics at Massachusetts General Hospital. Dr. Hulick earned his medical degree from Jefferson Medical College in 2001. He completed a residency in internal medicine at St. Luke's Hospital – Mayo Clinic, and completed a clinical fellowship in medical genetics at Harvard Medical School.
M.D., MBA, Chairman Department of Surgery, Renown Health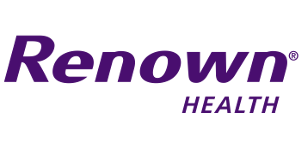 Biography
Christos Galanopoulos is Renown Health Vice President, Chairman of Surgery for Renown Health, past Co-Director of The Institute for Health Innovation and Chief Clinical Officer for the Renown Institute for Cancer, an Oncologic Surgeon, and founder of the startup software platform "myHalo." As Co-Director of the Renown Institute for Health Innovation, he helped lead a team of physicians and scientists in developing the first of it's kind research database of phenotypic, genomic, socioeconomic, and environmental data focused on population health. The IHI helps researchers explore the only database available globally that links clinical, genomic and environmental data into one comprehensive research platform. He has held many high-level leadership positions within hospital and governmental agencies, acted as a consultant for private industry, and a principle investigator in multiple clinical trials. As a Health Economist trained at the London School of Economics, Christos has a deep understanding of global healthcare needs and challenges, Health-Tech Assessment , behavioral and pharmaceutical economics, insurance markets, and macro/micro-economic impact of healthcare policy on population health. To complement the above skillset, he completed his MBA at the University of Michigan's Ross School of Business. In 2012, he was awarded the Leadership Program in Health Policy and Management scholarship from the ACS at Brandeis Heller School for Social Policy and Management, and worked as a Health Policy Scholar for the American College of Surgeons. As a Vice President for Renown Health and Chief Clinical Officer of Cancer Services, Christos was responsible for a service line generating 20% of the $1.4 Billion in revenues (2017) for the health system. As part of the senior management team, he is responsible for development and execution of the strategic business plan, application of innovation, patient experience, health quality, population health, and the management of the health systems 6500+ employees.
M.S., Director and Head of Clinical & Business Development, Geisinger National Precision Health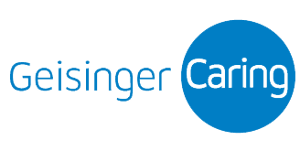 Biography
Erica Ramos develops and implements strategic partnerships and ventures to extend the Geisinger MyCode model on the national scene and accelerate the transition from research to clinical programs, both at Geisinger and beyond. She is also the 2018 President of the National Society of Genetic Counselors, the leading professional organization for genetic counselors more than 3500 members strong. Prior to joining Geisinger, Ms. Ramos spent 11 years in patient care, ranging from prenatal to cancer and adult, then joined Illumina's Clinical Services Laboratory in 2012, where she managed the clinical group that implemented interpretation and reporting processes for clinical whole genome sequencing (cWGS). As an Associate Director of Market Development at Illumina, she then focused on advancing the use of whole genome sequencing in clinical care, with a focus on predictive genomics and population health. She also tweets from @ERamosSD about genomics and genetic counseling, music, travel and other interests.
M.D., Ph.D., Chair and Professor, University of Vermont Health Network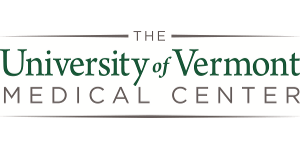 Biography
Debra G. B. Leonard, M.D., Ph.D., is Professor and Chair of the Department of Pathology and Laboratory Medicine at the University of Vermont Larner College of Medicine and the University of Vermont Health Network. Dr. Leonard did her undergraduate education at Smith College and her medical and scientific training at New York University. She has been on the faculty at Case Western Reserve University School of Medicine, the University of Pennsylvania School of Medicine, and Weill Cornell Medical College. Dr. Leonard is an expert in molecular pathology and genomic medicine. She has developed a team to implement genome-informed medicine, including cancer, pharmacogenetics and genome population screening, for the University of Vermont Health Network. By summer 2019, a pilot of sequencing 1K patients' genomes will be initiated with the goal of genome testing for half the patient population in the region.