Session Abstract – PMWC 2019 Silicon Valley
Session Synopsis: Sharing health information such that the status quo is disrupted, and all stakeholders have access is difficult. Misaligned incentives, incompatible technology systems, and even a lack of common nomenclature makes this a huge challenge. Successful data sharing empowers researchers, data scientists, citizen scientists, patients, and clinicians. This panel explores novel ways to gather and share data for the benefit of people.
Biography
Dawn Barry is an esteemed genomics thought leader and veteran of the San Diego biotech industry. She spent twelve years at Illumina, Inc., including serving as the vice president of Applied Genomics and leading pioneering teams in preemptive health screening, nutrition security, and transplant diagnostics. Dawn was a co-founder of the Illumina Understand Your Genome(R) symposium, which is now owned by Genome Medical. From there, Dawn embarked on a new journey to reshape health research and engage individuals to advance science via their health data. She co-founded LunaDNA, a community-owned health and DNA data platform and currently serves as the president of LunaPBC, a Public Benefit Corporation who manages the LunaDNA platform.
M.D., President, Mindstrong Health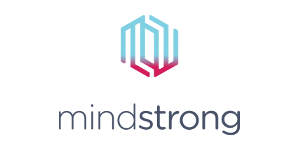 Biography
Thomas R. lnsel, M.D., a psychiatrist and neuroscientist, is a co-founder and President of Mindstrong Health. From 2002-2015, Dr. Insel served as Director of the National Institute of Mental Health (NIMH), the component of the National Institutes of Health (NIH) committed to research on mental disorders. Prior to serving as NIMH Director, Dr. lnsel was Professor of Psychiatry at Emory University where he was founding director of the Center for Behavioral Neuroscience in Atlanta. Most recently (2015 – 2017), he led the Mental Health Team at Verily (formerly Google Life Sciences) in South San Francisco, CA. Dr. Insel is a member of the National Academy of Medicine and has received numerous national and international awards including honorary degrees in the U.S. and Europe.
Talk
Digital Phenotyping
Digital phenotyping uses smartphone data to assess behavior, cognition, and mood. This talk will describe the smartphone signals that are being used to provide an objective, continuous, ecological, and passive assessment of cognition. In addition to monitoring outcomes, digital phenotyping may improve diagnosis.
M.D., Ph.D., Founder & Director, Open Medicine Institute (OMI)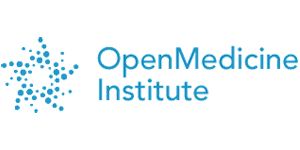 Biography
Andreas Kogelnik, MD, PhD is founder and Director of OMI and a practicing physician. Prior to OMI, Dr. Kogelnik founded two companies and a non-profit organization. Having received his MD from Emory University, a PhD in Bioengineering from Georgia Tech, and completing his medical residency and fellowship at Stanford, he has been centrally involved in the information and genomic revolutions in medicine. He has served as an advisor/consultant to many Silicon Valley biotech and IT organizations including Epocrates, Counsyl, the Fogarty Institute for Innovation, and the El Camino Hospital Genomic Medicine Institute.
Ph.D., Chair, Department of Biomedical Data Science at Stanford University; Owner and President of CDB Consulting, LTD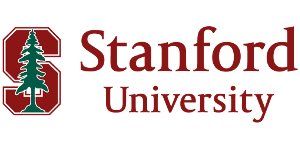 Biography
Dr. Carlos D. Bustamante is an internationally recognized leader in the application of data science and genomics technology to problems in medicine, agriculture, and biology. He received his Ph.D. in Biology and MS in Statistics from Harvard University (2001), was on the faculty at Cornell University (2002-9), and was named a MacArthur Fellow in 2010. He is currently Professor of Biomedical Data Science, Genetics, and (by courtesy) Biology at Stanford University. Dr. Bustamante has a passion for building new academic units, non-profits, and companies to solve pressing scientific challenges. He is Founding Director of the Stanford Center for Computational, Evolutionary, and Human Genomics (CEHG) and Inaugural Chair of the Department of Biomedical Data Science (DBDS). He is currently Owner and President of CDB Consulting, LTD, a Director at Eden Roc Biotech, founder of Arc-Bio (formerly IdentifyGenomics and BigData Bio), SAB member of Embark Veterinary, the Mars/IBM Food Safety Board, and Digitalis Ventures, and an early advisor to Personalis, Inc.