Session Abstract – PMWC 2019 Silicon Valley
Session Synopsis: This session will focus on different views and approaches to advance precision medicine data collection and use in the post-Facebook-Cambridge Analytica era. We will hear from various areas of our industry on new technological, medical and legal approaches to data acquisition and use that will move us closer to achieving the full promise of big data and AI to democratize precision medicine.
U.S. Public Channels, Healthcare and Life Sciences Solutions Executive, IBM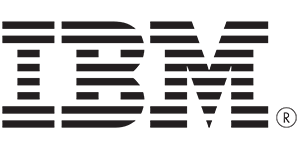 Biography
Mr. Crites is responsible for using transformational forces of AI, near infinite compute and storage to develop and execute revenue generating opportunities in the Healthcare, Life Sciences & Govt. (US) Verticals. His primary responsibility is leading IBM Systems in support of Watson Health, what the company identifies as its current 'moonshot' working to advance health at global scale. Mr. Crites has a passion for the ethical use of data and technology to advance Precision Medicine. He advocates and is pushing the industry to move from siloed samples sizes in the 10s or 100s to deep and diverse data sets in the millions and apply advanced artificial intelligence to accelerate the time from bench to clinic dramatically. To this end, Mr. Crites advises major healthcare and life sciences organizations and is active in large data sharing programs. Mr. Crites is also passionate about utilizing ethical data use as a core competency and competitive advantage vs. a cost of doing business in the "land grab" approach to data acquisition and analytics.
Mr. Crites joined IBM in 2001 as an Enterprise Sales Specialist. He has continually advanced throughout his career holding various domestic and international sales, consulting and leadership roles. He has been part of or developed first of the kind initiatives that led to new products, services, revenue, and growth. He is a transformational executive who quickly evolves too rapidly changing competitive environments and utilizes these talents to help clients succeed beyond their expectations and has advised many of the Fortune 500 companies in the use of advanced technologies to transform their businesses. Click here for full bio.
Ph.D., MBA, Founder, Sympatic Health
Biography
Piers is the Founder of Sympatic, a start-up protecting data rights to enable more effective use and secure sharing of health data. Sympatic is an open data management platform developed in collaboration with Health Care Providers and Industry partners as a NIH/Gen3 Data Commons interoperable system. Piers has lead innovation at the intersection of healthcare and big data technologies over a career spanning Academic and Commercial enterprises. Prior to Sympatic, Piers was Professor of Cancer Biology at The University of Chicago; General Manager of Chicago-based Nash Strategy and Innovation advising Fortune 500 companies, startups, and Academic institutions; Advisor and Managing Director at Health2047; Global Special Consultant for Genomics and Healthcare at IBM Watson & Cloud; and founding Director at the Center for Data Intensive Science for the development of the National Cancer Institute Genomic Data Commons.
Biography
Anil Sethi is the CEO of Ciitizen, a start-up helping patients collect, organize, and securely share their digital health information. Apple acquired Sethi's consumer health-tech company Gliimpse in 2016, releasing it as Apple Health Records in 2018. Anil served as a Director of Apple Health until leaving last year to take care of his little sister Tania, who passed soon after from late stage breast cancer. Amongst his previous five healthcare ventures, he's had a failure, three exits (WebMD, Citrix, Apple) and a Nasdaq IPO.
J.D., Jaharis Faculty Fellow in Health Law and Intellectual Property, DePaul University College of Law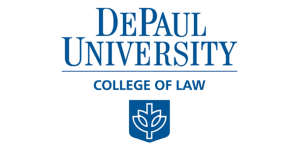 Biography
Professor Charlotte Tschider is the 2018-2019 Jaharis Faculty Fellow in Health Law and Intellectual Property at the DePaul University College of Law. Her primary scholarship is in information privacy, cybersecurity law, and artificial intelligence, with a particular focus on the global health care industry. Professor Tschider is the author of International Cybersecurity and Privacy Law In Practice (Wolters Kluwer 2018), and her academic writing have appeared or are forthcoming in the Washington University Law Review, Denver Law Review, the Annals of Health Law, the Oxford Journal of Law & Biosciences, and chapters in the ABA's The Law of Artificial Intelligence and Smart Machines, amongst others. She has appeared on NPR's All Things Considered and has been featured in a variety of news media publications, including USA Today, The Hill, and Morning Consult. Prior to her time in academia, Tschider served in various upper management and consultative capacities in information technology, cybersecurity, and legal compliance, for Target Corporation, Carlson Wagonlit Travel, and, most recently, for Medtronic Corporation, for nearly two decades. In 2017, Professor Tschider was named a Fulbright Specialist in Cybersecurity and Privacy Law by the Fulbright Scholar Program. Professor Tschider has written or spoken on topics ranging from data collection in the medical industry and internet privacy to the intersection of Artificial Intelligence policy and global data protection laws, amongst others.