Session Abstract – PMWC 2020 Silicon Valley
Session Synopsis: Data science in combination with new tools help predict which patients will benefit most from health care interventions. Session contributors are representatives from medical organizations discussing various data science applications and their approach to using data and predictive modeling to analyze and identify meaningful patterns that result in better patient outcomes.
M.D., Emeritus CMIO and Asst. Med Dir. Kaiser Permanente; SCAL, Faculty, Exponential Medicine at Singularity University


Biography
John has dedicated his career to improving the health of all communities through clinical practice, public policy and health information technology. He led the largest US civilian deployment of an EHR, and co-founded the XML standard for interoperability (CDA, CCDA, CCD). He has served on numerous policy committees at state, federal (FACA), and international levels. He keynotes and consults internationallyin Health IT Policyand conducts workshops on HIT innovation. He co-chairedthe eHealth Workgroup of the Global Alliance for Genomics and Health (GA4GH), and hasadvisedthe X-Prize for the Tricorder, Sensor, Cancer, ALS, and Artificial Intelligenceprizes. He has published extensively, including "Perspectives" in Nature Medicine, is co-editor of the textbook on Health IT (McGraw Hill)and written book chapters on issues as diverse as 'Privacy and Genomics', 'Innovation and IOT', and 'Future Roles in Healthcare'. He is a vocal advocate for person-centered care and patient engagement.
M.D., Ph.D., Director, Center for Health Data Innovations, Montefiore Health System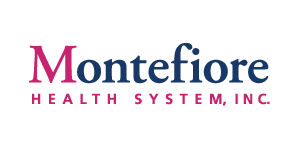 Biography
Dr. Mirhaji was the former director of the Center for Biosecurity and Public Health Informatics Research at the University of Texas at Houston where he developed clinical text understanding, semantic information integration, and EMR interoperability solutions, for public health and disaster preparedness. He is an inventor with several patents covering information integration, biomedical vocabularies and taxonomy services, clinical text understanding and natural language processing, electronic data capture, and knowledge-based information retrieval. Dr. Mirhaji and his fellow researchers were awarded "The Best Practice in Public Health. He is a member of W3C working groups for application of Semantic Technologies in Healthcare and Life Sciences, and organizer and committee member for several national and international conferences on Bio-Ontologies and Semantic Technologies.
Talk
Patient-Centered Analytic Learning Machine- PALM
This talk will cover Enterprise architecture to operationally support advanced analytics, AI/ML, and big-data strategy at large scale in large integrated health systems to improve outcomes and patient experience. And Use of knowledge-graphs, ontologies, and graph analytics at scale and in real-time to provide a secured, enterprise analytic solution for learning healthcare systems.
Senior Research Associate, Institute of Neurology, University College London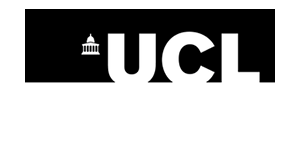 Biography
Dr Amy Nelson builds machine learning models for scheduling optimization at University College London Hospital (UCLH) and Great Ormond Street Hospital. Her recent work is on the prediction of MRI appointment no-shows, which highlights the dimensionality of complex behavior prediction and the need for high capacity modeling. She is also developing novel research impact metrics focused on translational outcomes at the National Institute of Health Research UCLH BRC. She obtained a medical degree and first class honors pharmacology degree from the University of Edinburgh, was a visiting student at Columbia University Biomedical Informatics Department with Professor Herbert Chase, and worked as a foundation doctor at UCLH.
Talk
Optimizing Hospital Scheduling With Artificial Intelligence
Non-attendance is common, delays management, and costs £1 billion annually in the UK alone. Though complex, the field of causal factors is intelligible with machine-learning assisted models, enabling individually-tailored optimization of scheduling. Drawing on experience from UCL Hospitals, I demonstrate how artificial intelligence could transform hospital operations generally.
Chief Analytics Officer, Intermountain Healthcare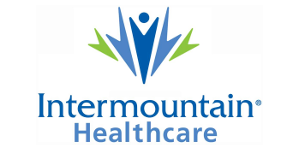 Biography
Albert guides the prioritization of analytics, aligning work with system strategies. Analytics is key to delivering on our mission. The position reports directly to the COO to assure that analytics work across the system is connected to our Intermountain Operating Model. System led and locally deployed analytics will create synergistic strength and enhance our ability to design and implement industry-leading solutions. The Chief Analytics Officer will work closely with other system leaders to understand strategic needs and align analytics resources with the highest priorities. Albert is a proven, high-performing analytics technology leader and team builder in healthcare. He comes to Intermountain from Swisslog Healthcare in Kirkland, Washington, where he has served as Vice President of Global Analytics & Connectivity. Previously, he served in executive roles leading analytics and data management at KenSci in Seattle, MultiCare Health System in Tacoma, and AdventHealth in Florida.
Ph.D., Assistant Professor and Co-leader of the Neuropathology Core, Alzheimer's Disease Center, University of California Davis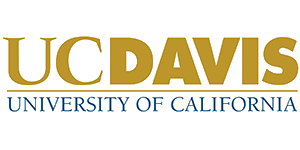 Biography
Throughout her career Dr. Dugger has led numerous cross-disciplinary projects to enhance precision medicine approaches to dementias and Parkinson's disease. This has resulted in a plethora of peer-reviewed manuscripts and book chapters, and fostered numerous private, state, and federally funded research endeavors. She obtained her PhD from Mayo Clinic and completed her postdoctoral fellowship and was promoted to a staff scientist in a research-based autopsy program at the Banner Sun Health Research Institute. She previously led the neuropathology core for academic and drug discovery groups within the Institute of Neurodegenerative Diseases at the University of California San Francisco. With over a decade of experience, she currently runs her own laboratory and is a co-leader for the neuropathology core of the University of California Davis Alzheimer's Disease Center. She is both serious and enthusiastic about a future informed by clinicopathological research focusing on precision medicine approaches to dementias and Parkinson's disease.
Talk
Disentangling Dementias With Machine Learning Workflows
Dementias are a group of devastating diseases that rob a person of their essence. As a PhD-trained neuropathologist, I offer a unique perspective. This talk will highlight the complexities of dementias and how we have developed ML workflows to enhance disease characterization.
M.D., Professor of Biomedical Informatics and Clinical Research Information Officer, UCSD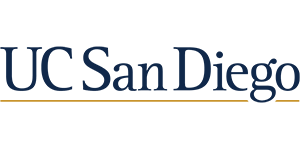 Biography
Dr. Hogarth is a board-certified Internist and Professor of Biomedical Informatics at UCSD where he serves as Clinical Research Information Officer. In that role, he leads a biomedical informatics team managing and optimizing information systems for clinical research. Dr. Hogarth has been involved in several large-scale research informatics initiatives including the Athena Breast Health Network (www.athenacarenetwork.org), the I-SPY2 adaptive breast cancer trial (www.ispytrials.org), and the pSCANNER clinical data research network (pscanner.ucsd.edu). Dr. Hogarth has also been a national leader in the re-engineering of vital statistics data systems. His public health informatics team developed the California Integrated Vital Records System (CalIVRS), which processes over 750,000 annual vital events. His team also developed the Maryland Electronic Death Registration System (MD-EDRS). Dr. Hogarth's current interests include improving access to vital statistics data for research, enabling research analysis in secure cloud-based infrastructures, and the use of wearables/sensors as digital phenotypes in clinical trials.
M.D., MPH, Director, Morris Kahn and Maccabi Research & Innovation Institute, ISRAEL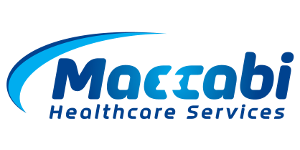 Biography
Prof. Varda Shalev, MD MPH, is the head of the Morris Kahn and Maccabi Research & Innovation Institute , and a faculty member at the Tel-Aviv University School of Public Health (TAU SPH). Side by side to here senior level roles, Prof. Shalev is an active primary care physician in Maccabi Healthcare Services (MHS) sick fund. With an MD degree from Ben-Gurion University Medical School, she completed her residency in family medicine and earned an MPA in Health Public Administration at Clark University. After a two-year fellowship in medical informatics at the Johns Hopkins University Hospital, Prof. Shalev established the Medical Informatics Department at Maccabi . Prior to her current position, Prof. Shalev has served as the director of Primary Care Division at MHS and implemented several structural reforms in the provision of care. Prof. Shalev teaches regularly at the TAU. She has authored or co-authored over 190 publications in peer-reviewed journals.
M.D., Ph.D, MPH, Founding Director, Clalit Research Institute; Director of Innovation, Clalit Health Services, Israel; Public Health Professor, Faculty of Health Sciences Ben-Gurion University of the Negev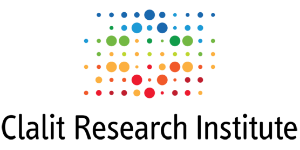 Biography
In Prof. Ran Balicer roles, he is responsible for strategic planning of novel organization-wide interventions for improving healthcare quality, reducing disparities and increasing effectiveness. These include the introduction of innovative data-driven tools into practice – predictive modeling, real-life effectiveness studies, decision support tools and proactive care models. Prof Balicer also serves as a Full Professor and as Track Director in the MPH program at the Ben-Gurion University, Israel. His research is focused on the study of extensive clinical databases in care provision and policymaking, health systems integrated care, and quality management. Prof. Balicer serves as Chair of the Israeli Society for Quality in Healthcare and as an Advisor to Israeli Ministry of Health. He also serves as a Board Member of the International Foundation for Integrated Care (IFIC) and of the European Federation of Medical Informatics (EFMI). Prof. Balicer serves in senior advisory groups to the World Health Organization (WHO) Regional Office for Europe, and is involved in projects focusing on chronic diseases monitoring, prevention and control, and healthcare systems redesign.